Discussion Starter
·
#1
·
Basil has settled beautifully at home.
He is such a dear little thing and SO like Molly his mum from the couple of times we have met her.
He goes into his crate at night with no fuss and we have had a 100% success rate of a dry and clean crate so far. What a superstar. He goes to bed at about 11.30 and I go down to let the dogs out for toileting at about 7.15am ....to quiet dogs too!
Talking of toileting, I'm a bit precious about my garden at the moment. I worked very hard last year reseeding the lawn, creating flower beds and digging a pond (had a bit of help from gorgeous Gareth with that bit!). We have fenced off our garden leaving the patio area for the dogs. Having seen Basil use the bark area at JD Land for doing his business, I set Gareth to work on Sunday morning creating a puppy litter tray. Basil has obliged ever since with wees and poos in the desired area!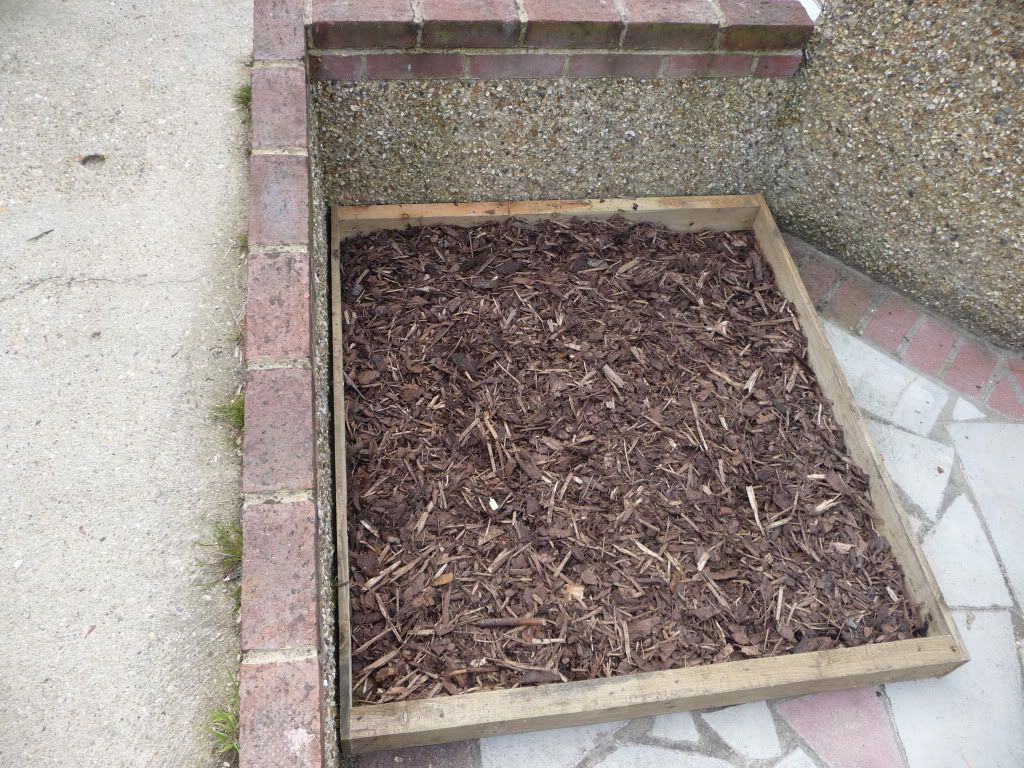 Poor Rufus has had his nose put out of joint. He has had a few grumbles and mostly avoids Basil by walking away whenever he approaches. However, I caught them having a bit of fun with a tug toy this afternoon but I won't tell anyone if you won't!
I have attached a Mothercare playpen to Basil's crate so I have somewhere safe to pop him when I am busy. It works a treat.
Basil took to a collar first time with no fuss and we have taken him to our local safe park for a frolic and socialization. At the moment he walks well on the lead as long as we don't stop!
Here are a few photos:
Cutie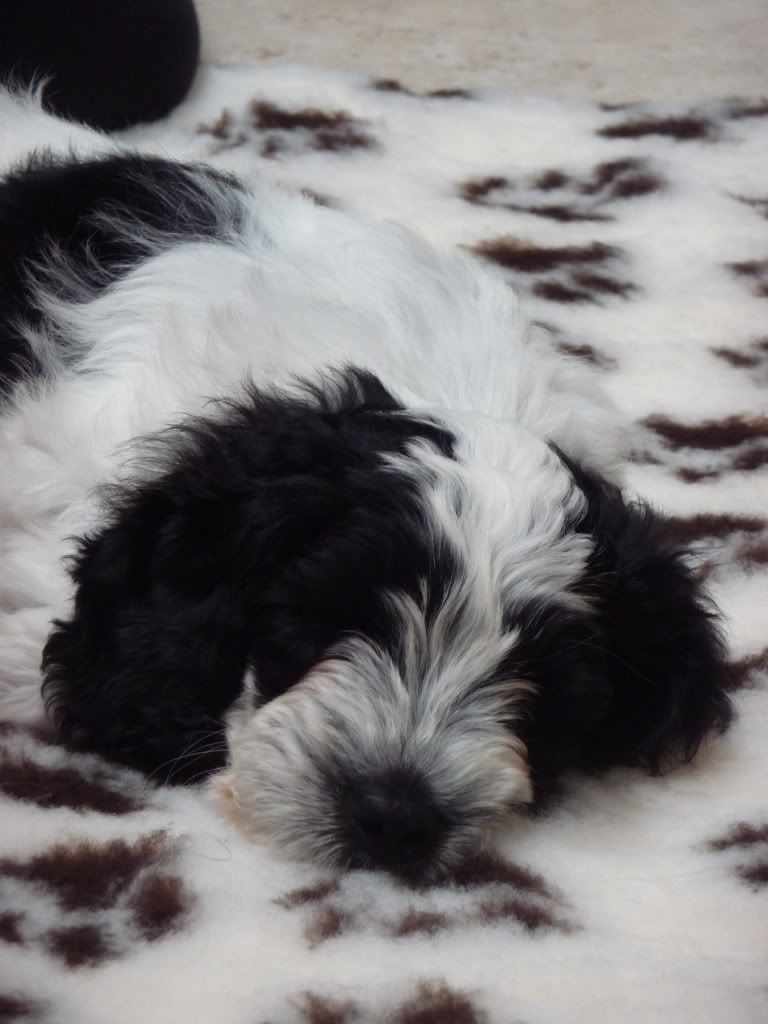 Meeting Zoe
Touch my ball and you're mincemeat!
The pack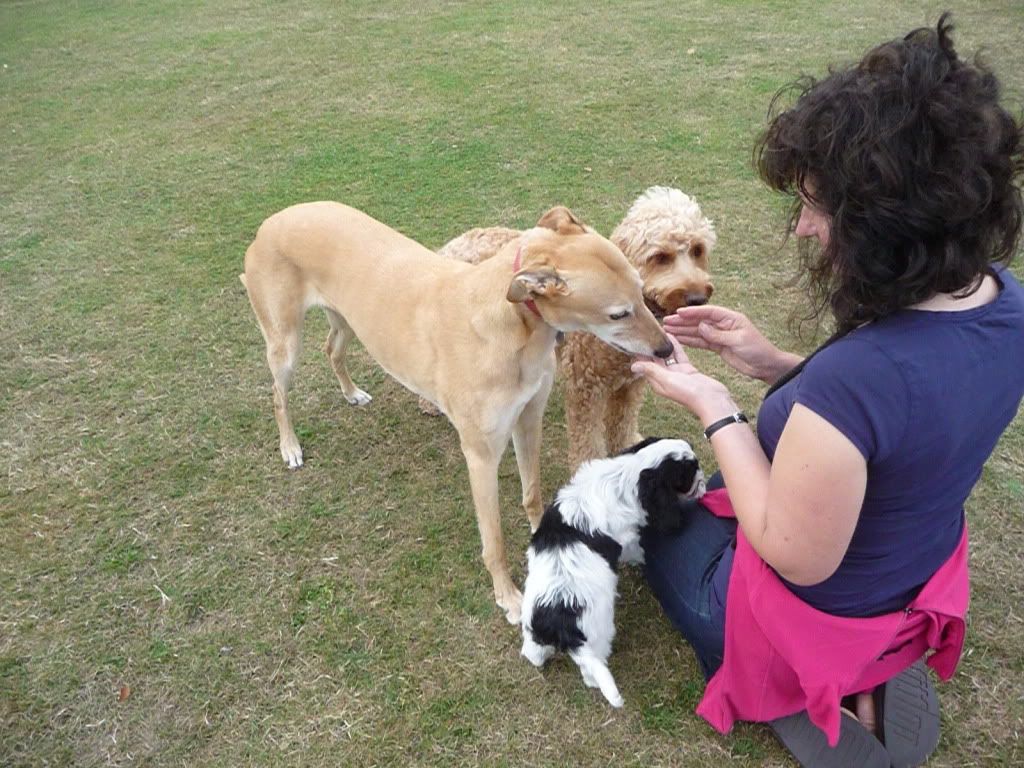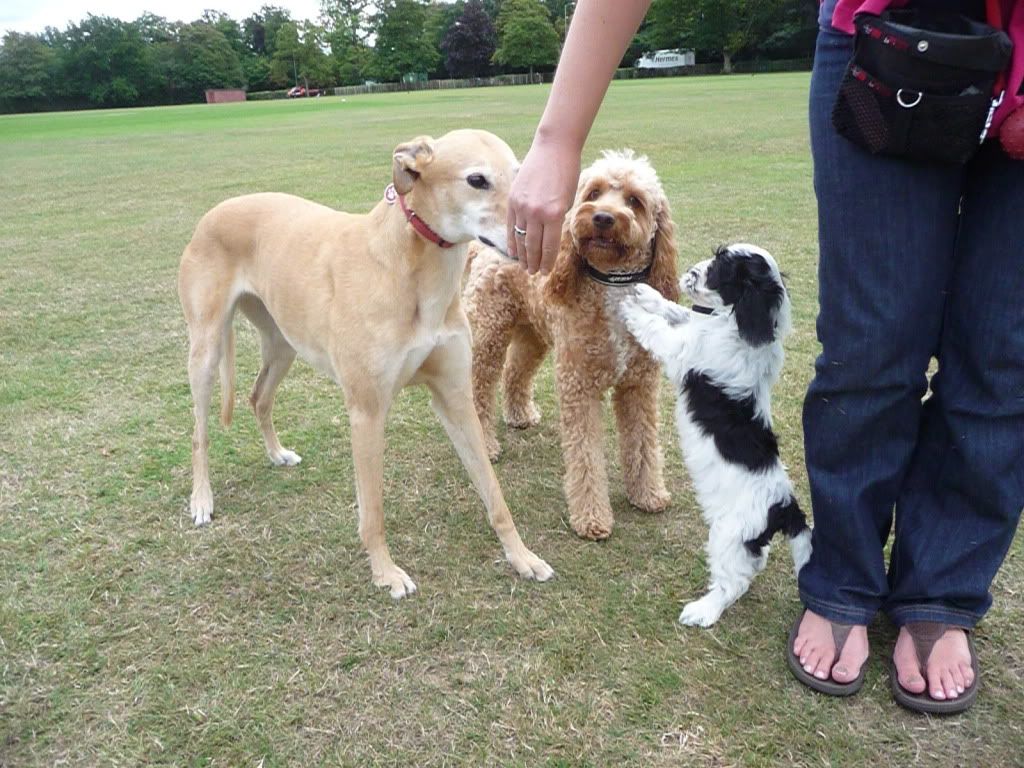 What a cutie
Basil is so desperate to please. You should have seen his 'Bumble Dance' in front of Rufus this morning trying to get him to play. Gareth and I were in stitches.
Thank you Julia and Stephen for a truly gorgeous pup. You can tell he has been so well socialized and the crate training you did for us has paid dividends. Thank you so much.
Karen xx