Discussion Starter
·
#1
·
Yesterday was definitely the turning point in our house. Having constantly walked away and ignored Basil for two and a half days, Rufus finally gave in and realised what fun Basil can be. I couldn't tear myself away from watching them to get my camera but they played solidly for about 45 mins before settling together in Rufus's bed. It was a joy to watch. Rufus was so gentle considering he had a puppy hanging from his ear! I now have to give them 'time out' by putting Basil in his pen for a rest .....he's not 11 wks old yet - keep having to remind myself!
Basil has been brilliant. We have had no indoor accidents or crate accidents. He settles without a fuss and waits quietly in the morning until I get him out. He adores big brother Rufus. He has met so many different dogs now, large and small, enthusiastic and timid and he has behaved appropriately with all of them. His recall on walks is great too. I adore him. He is just so perfect .......at the moment!
Here are a few photos from the past couple of days:
Is that a rain cloud?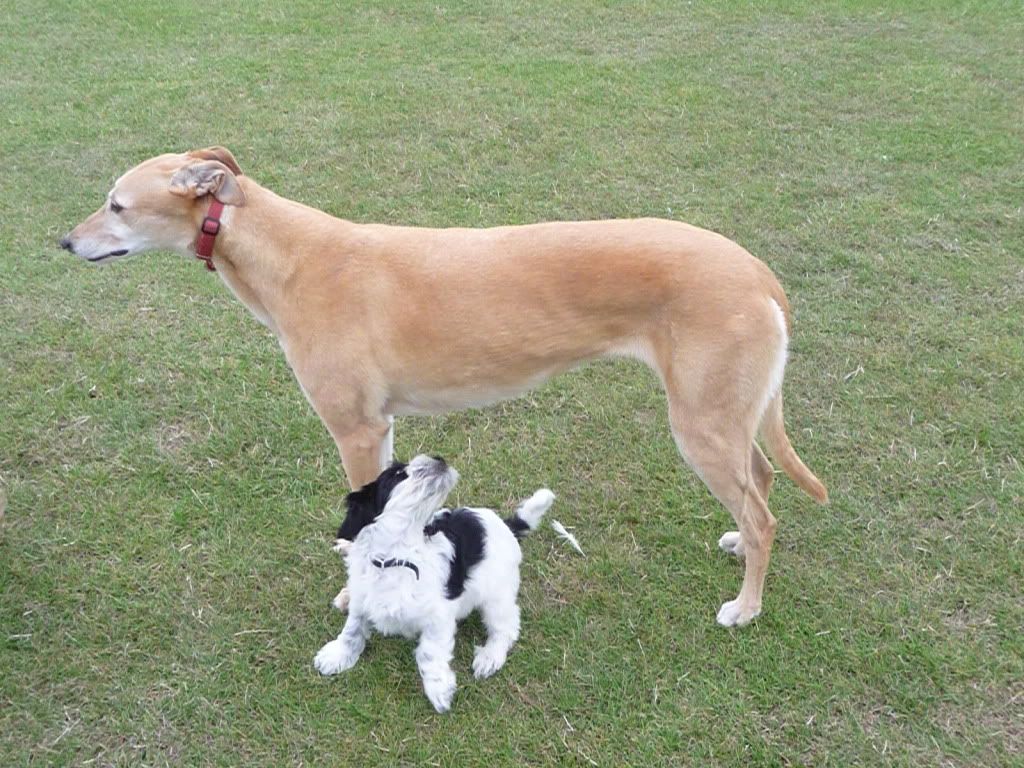 I'll just shelter under here.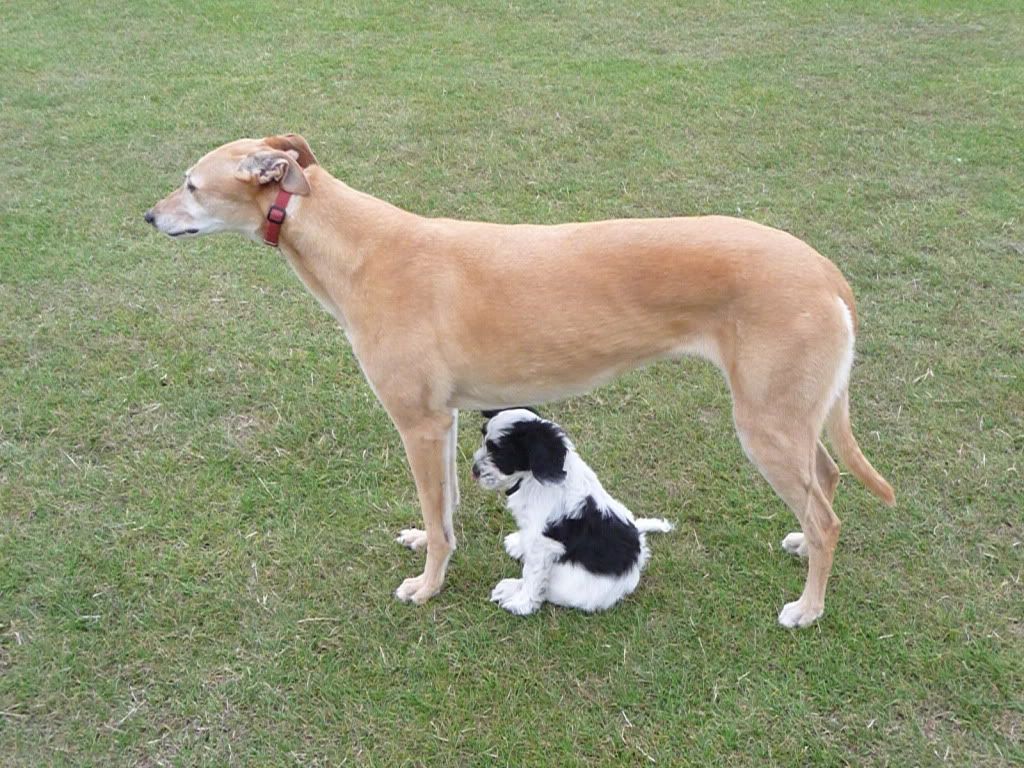 Fun at the park.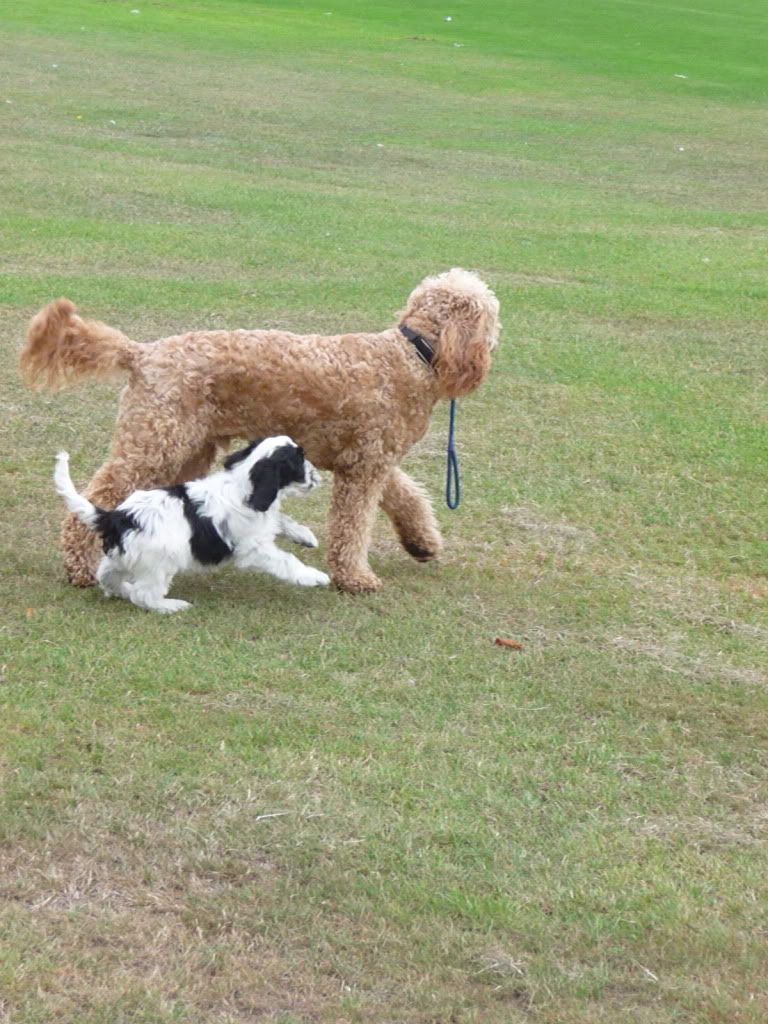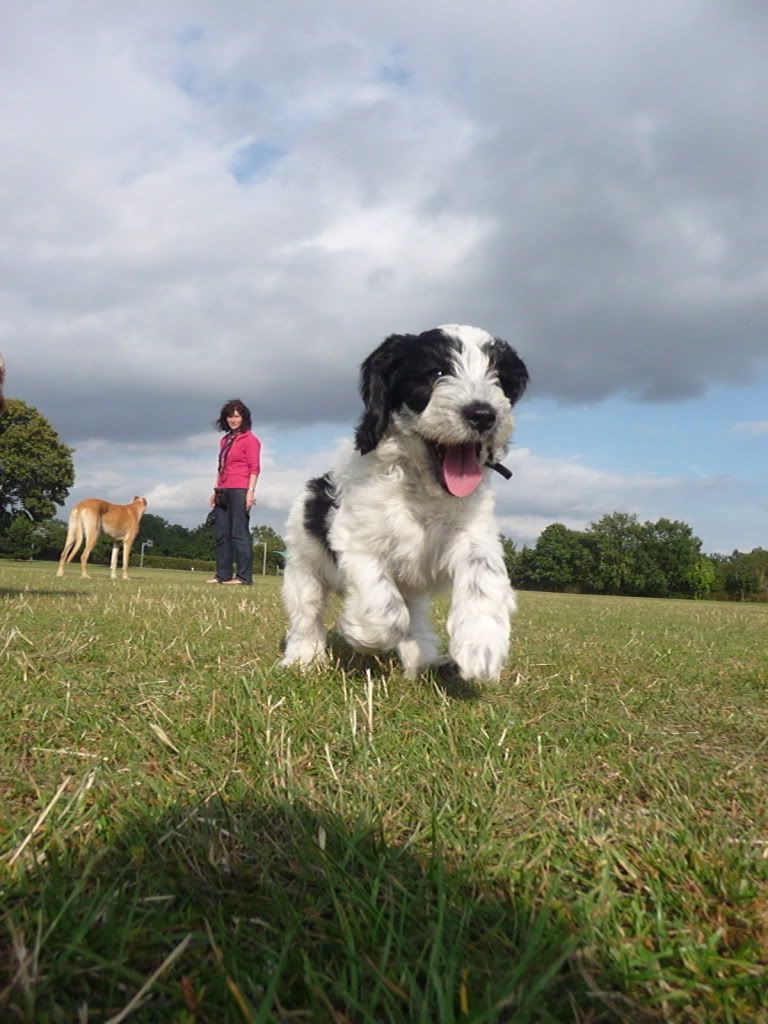 I love you Rufus, my big bro'.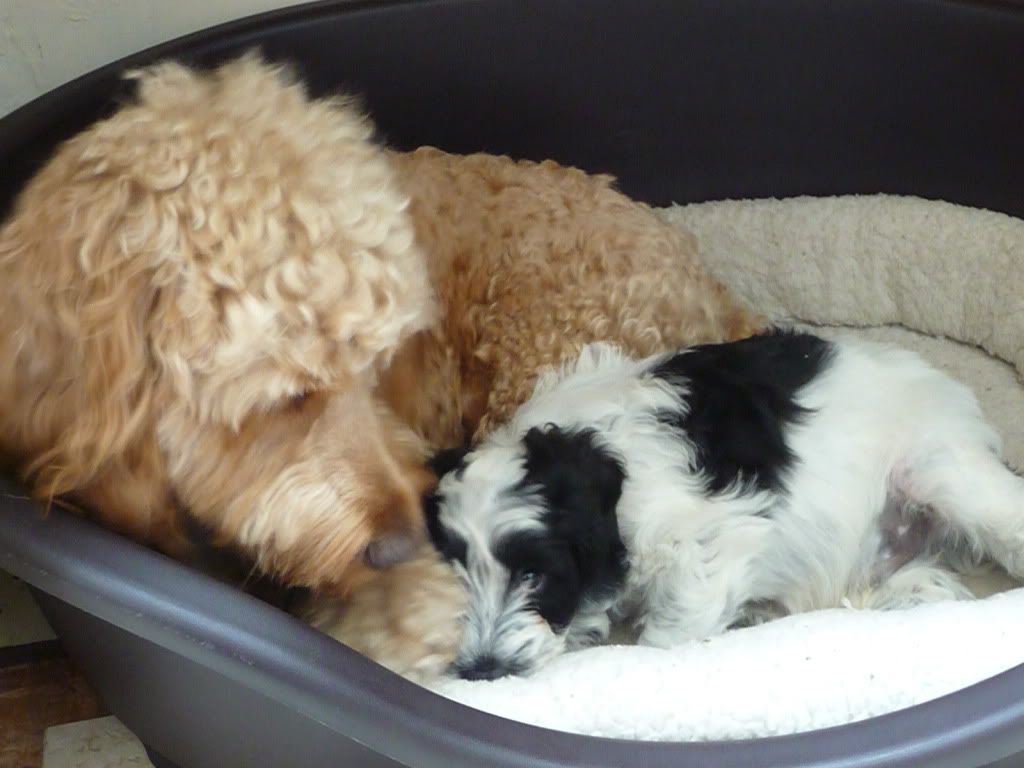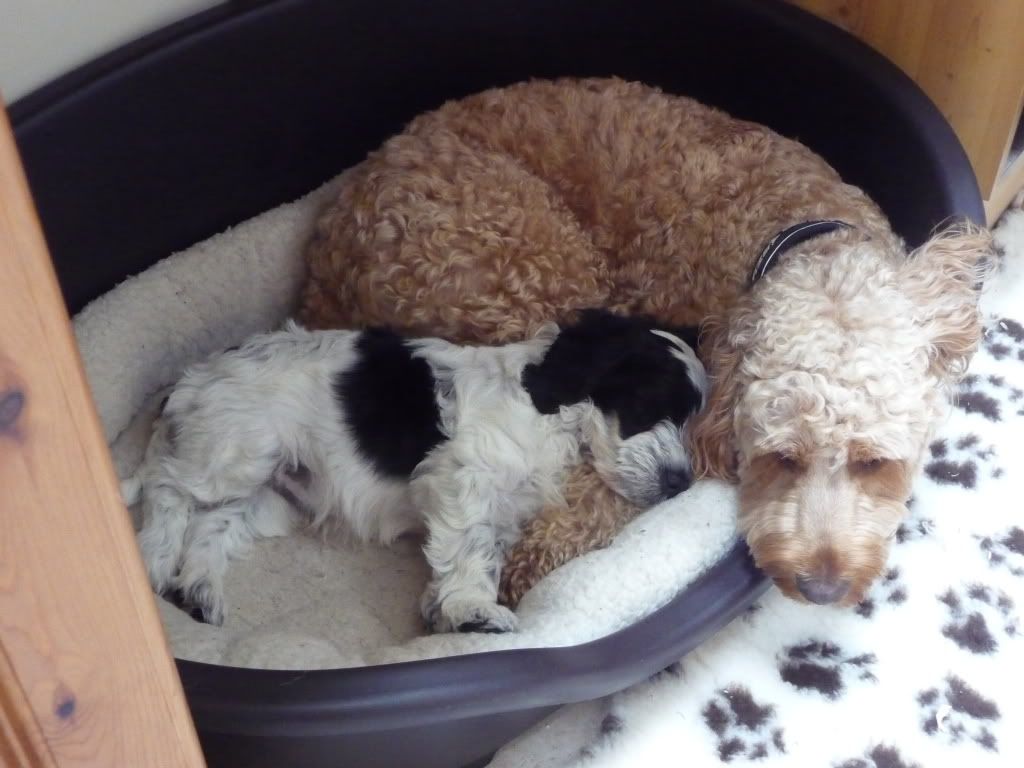 Karen xx