Discussion Starter
·
#1
·
Hi All,
I haven't posted any new threads lately as there really has been so much going on but have been checking in everyday and keeping up with all the queries and gossip.
Thought I would give a little update on Billy who is coming up to a very grown up 6 months:
For all you new puppy owners I can honestly say that the early mornings, toilet training, mouthing the kids and general puppy learning curves all seem to be a thing of the past, Billy really is a joy! He loves the garden, is really good off lead and loves to explore whilst keeping one eye on us, sleeping really well in his crate, settles well when left for 3-4 hours, plays wonderfully with the girls but loves to chill out.
We have booked him in for his first professional groom next week and I can admit I am feeling a little aprehensive - before and after pics to follow!
Billy puts a smile on the face of everyone he meets, and has been the perfect addition to complete our family.
He is a show cocker / toy poodle cockapoo but has grown into a lovely stocky boy. He is currently 14" high and 6.9 kg and I guess he still has a bit of growing to do! How does this compare to any of you boys and girls out there who are also 6 months?
A few recent pics are below
H x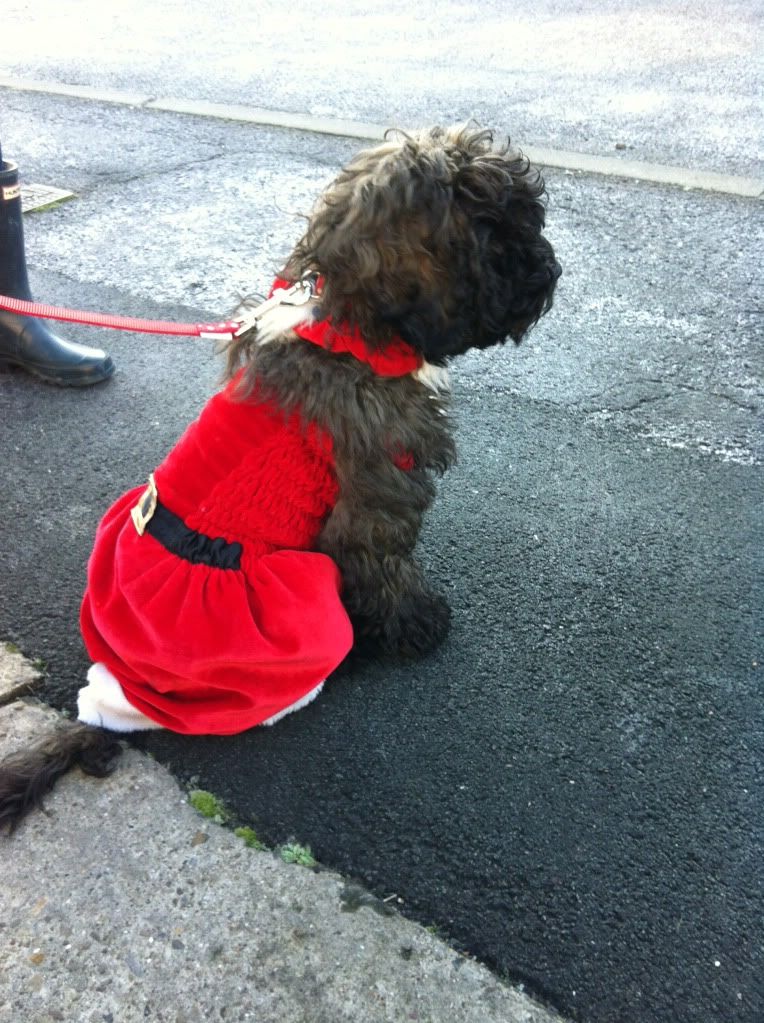 'Don't know why I didn't win the xmas dog competition at the park'!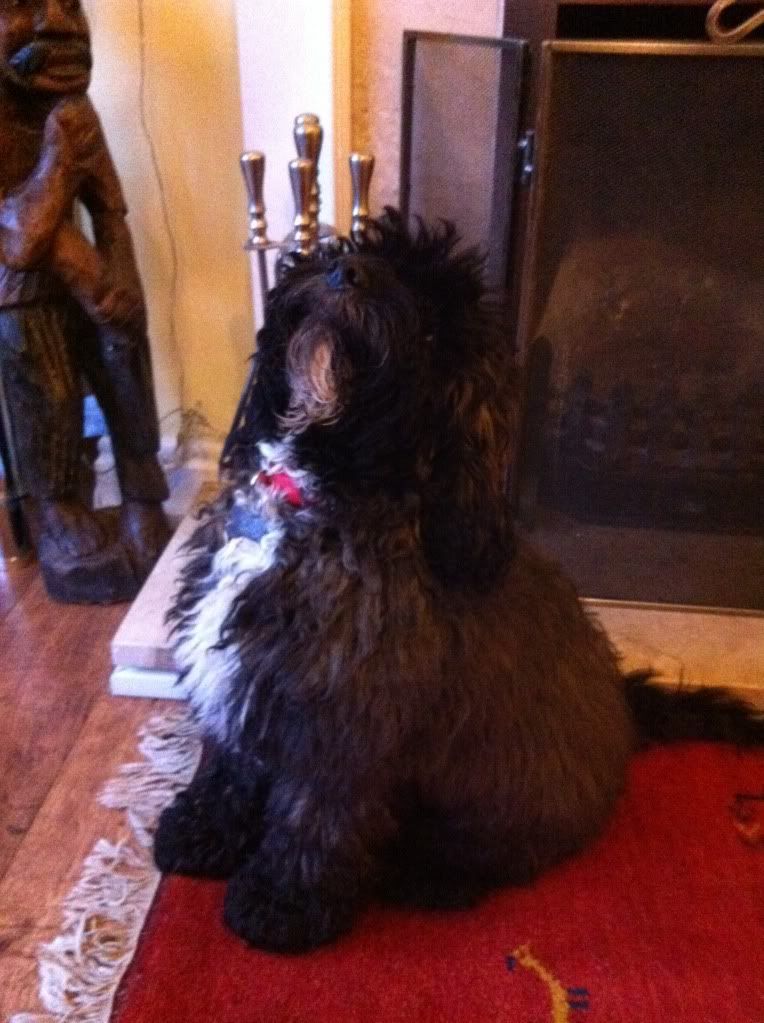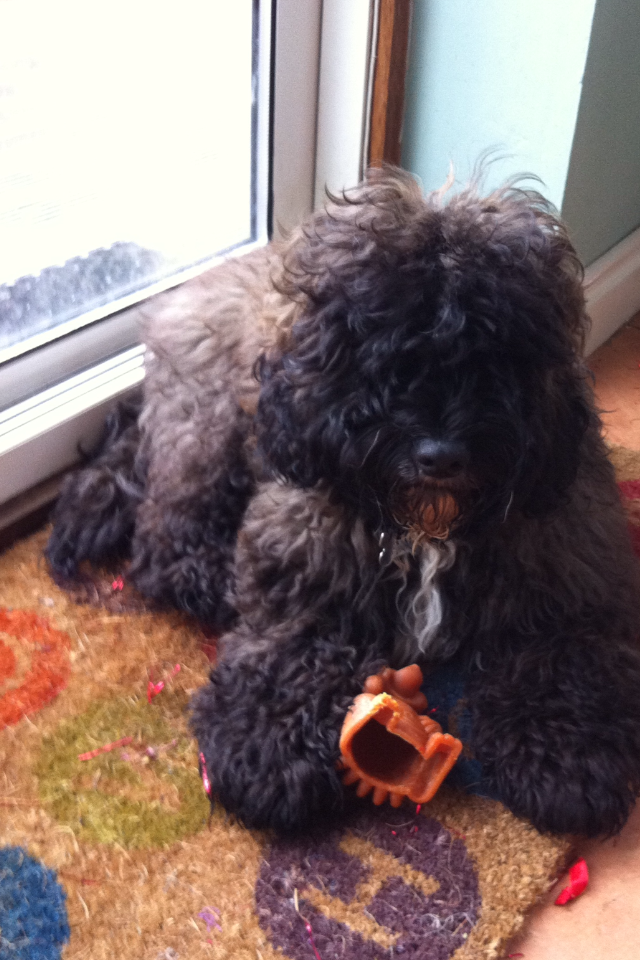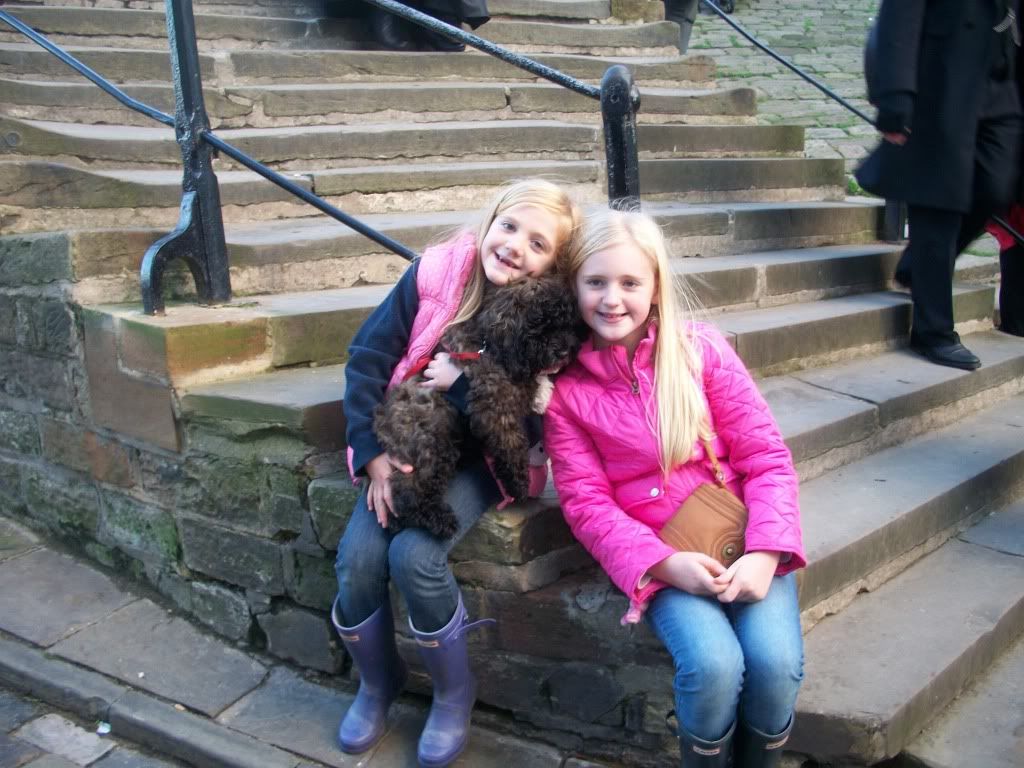 Billy and the Girls!