Discussion Starter
·
#1
·
We went to a country show in Brentwood today and met loads of cockapoos. Several miniature crosses, a few toy crosses and a tiny Jandaz American toy cross who looked a bit like Nell.
So we had lots of cockapoo conversations and I've told everyone about the forum, so maybe we'll have some more Essex cockapoos joining us
Here is a pic of two lovely toy cockapoos with Dylan.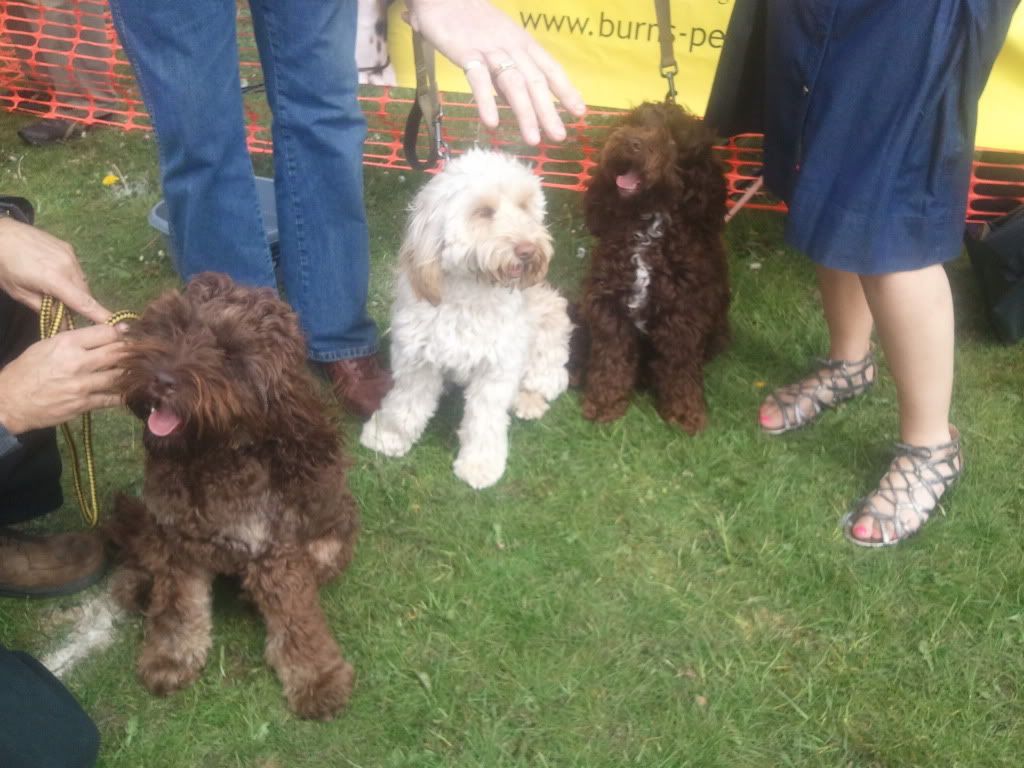 They had lots of dog shows and displays and agility, where you could have a go after the display. We took Dylan around the agility course but were not very impressed! He refused to do anything except for some of the jumps. However hubby was great until he got stuck in the hoop and pulled it down on top of himself trying to get through :laugh: