Discussion Starter
·
#1
·
So... haven't died yet.
Sorry I drop in so rarely guys. I'm sure there are more then a few folks going 'and who is this again?!' if that's you, hey, I'm Enneirda! These are my kids, 'Lo and D. The black and white ticked one below is a pure cockapoo, I just groom her funny. The other is a mini poodle, sable and white parti. I wander in every month or two and drop some pictures for those that miss me.
Everything is still going fine, haven't lost my mind over the spring break, but I'm ready for college again lol. The job hunting is coming up with nothing sadly, so much for getting my own camera and more cargo pants. I still hate texas summers, this blasted heat is going to melt me. No one should ever have to live in 100+ degrees. Anyone want a room mate?! Have dogs will travel! Can cook! And kinda sorta clean!
The kids all geared up. A rarity, they usually go naked if not out and about, but I was house sitting so thought it might be safer lol.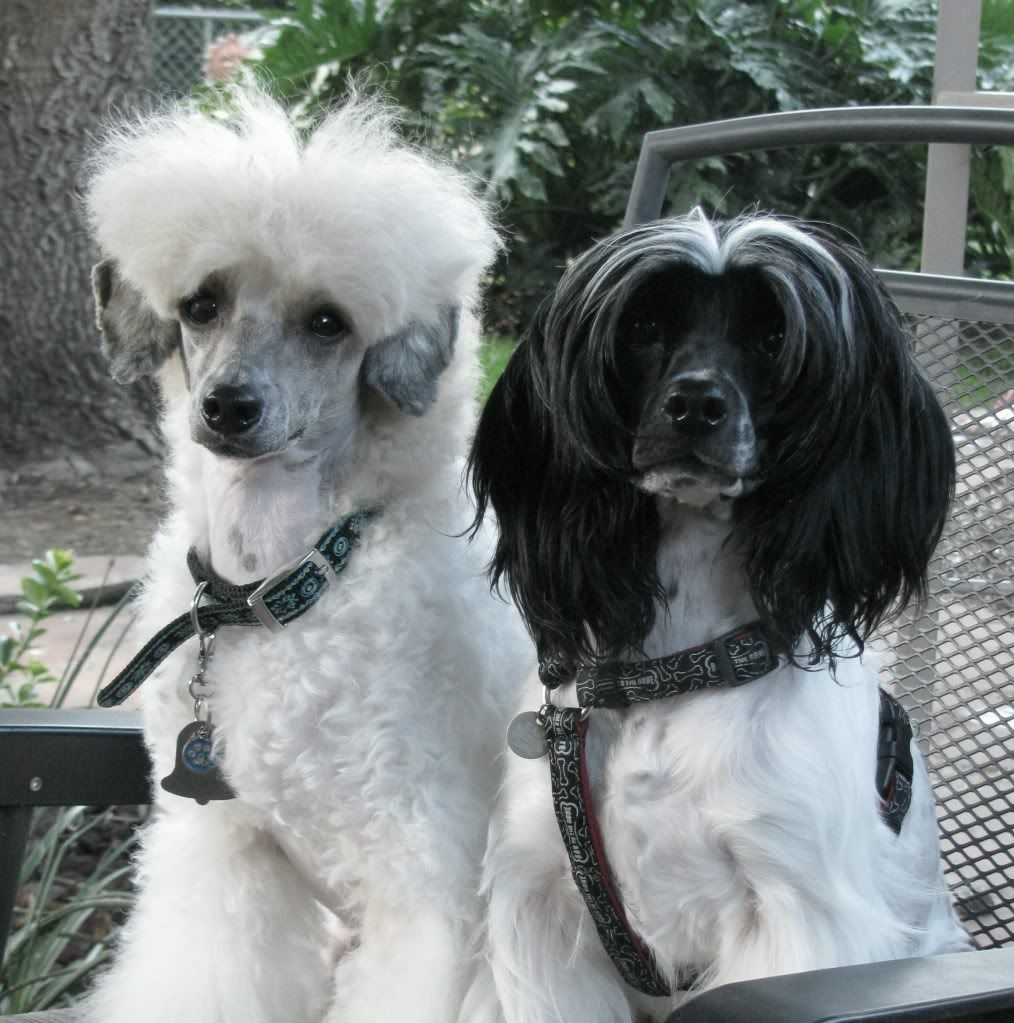 Hot yet happy girl.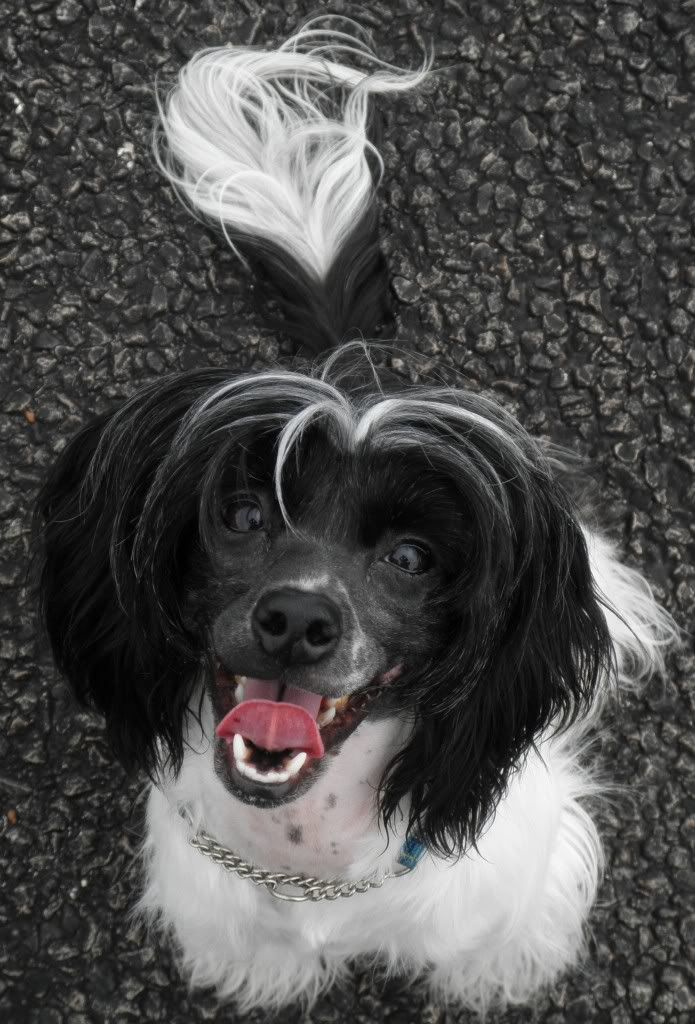 D's topknot is so tall it's falling over.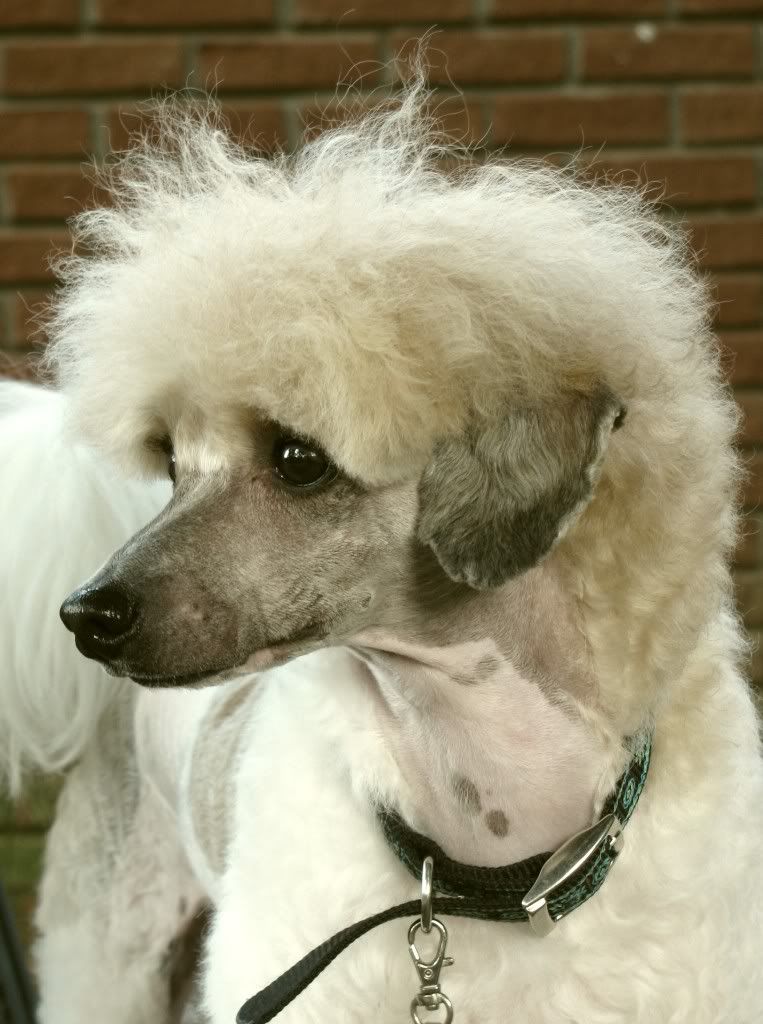 She adores rocks. I make sure she only plays with the large ones at least... she's a little ocd.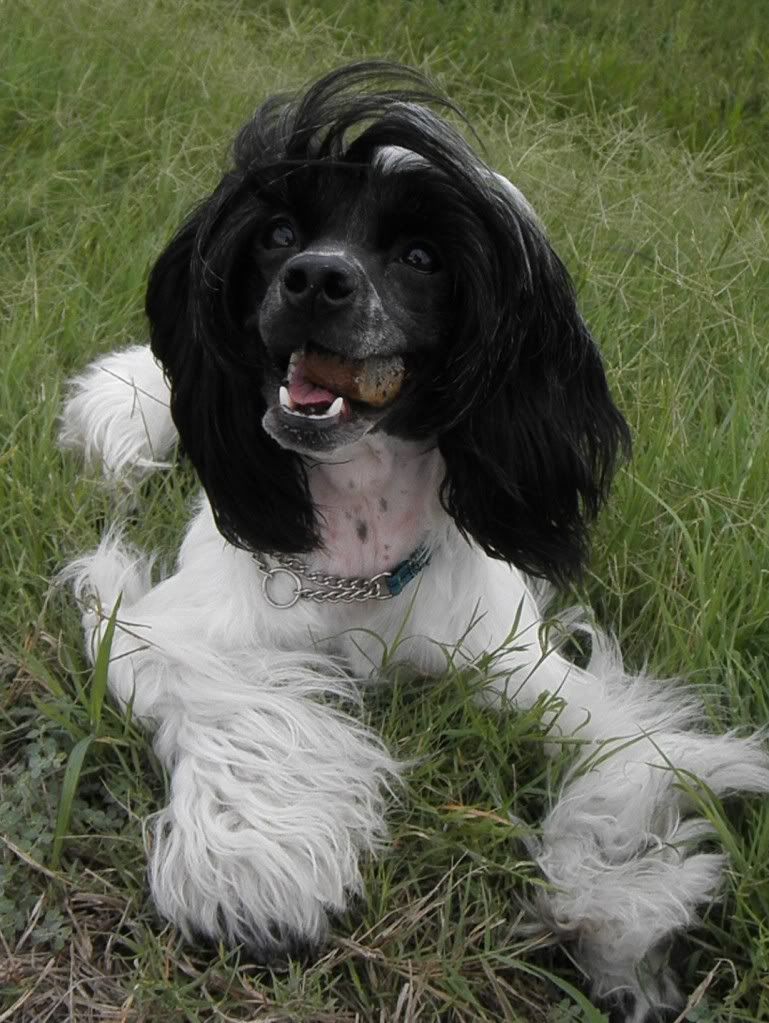 Anyone know what these are? I know, but I'm bored, so I'll challenge you all!