Flo and Remy went to visit Obi on Friday so they could all go out together for Remy's first walk. After being really poorly Obi looked great and is such a sweetie. He was brill with Remy - very calm and happy to let her play with his sausage (toy!!).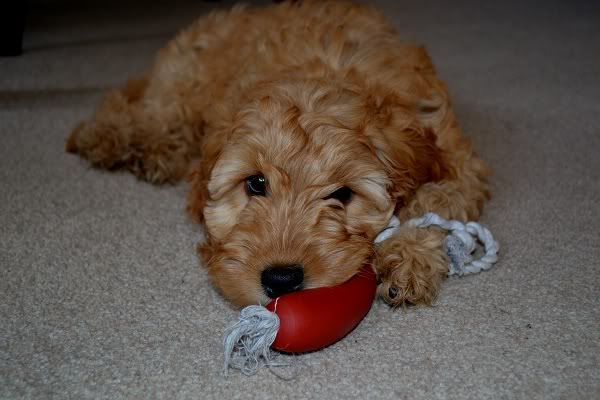 Obi would be great with a puppy around the house Clare
We had yummy blueberry muffins then headed off to a local park to give the dogs a run and Remy had a great off lead walk. Flo embarrased me by barking (lots), clambering out of the boot and over the back seats to get to me during the journey there then rolling in a extra large dollop of fox poo before getting back into Clare's car for a very stinky journey back to Clare's
Obi on the other hand was the perfect doggy - calm, no barking and very easy going. If you do get another baby Clare he'll be a hard act to follow - unless of course all poos are like that and it's just my Flo who's bonkers
I have a lovely pic of Clare having a Remy hug but I'll await Clare's permission to post it.
For more about Remy's off lead first walk with pics and a movie check out my diary
http://www.mydogslife.co.uk/category/doggie-diaries/mandys-diary/