Eight beautiful cockapoo's and eight rather nervous owners turned up for the cockapoo grooming course - a slightly humorous view of the day
Ready for the off - Millie (l) & Pepper (r)
Push Me - Pull You Dog
Fully brushed, ready for the scissors & clippers
Maisie with as much fur next to her and on her
Betty, the first one in the bath, after arriving disgracefully dirty
Now trust me, this wont hurt a bit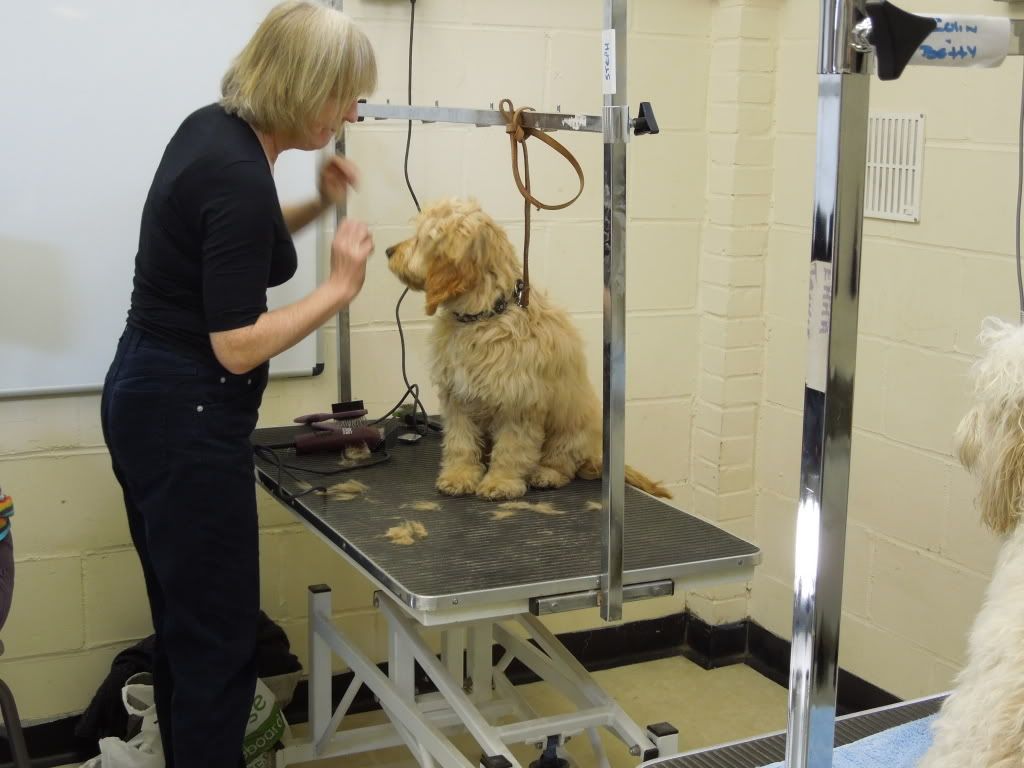 Watch, its like this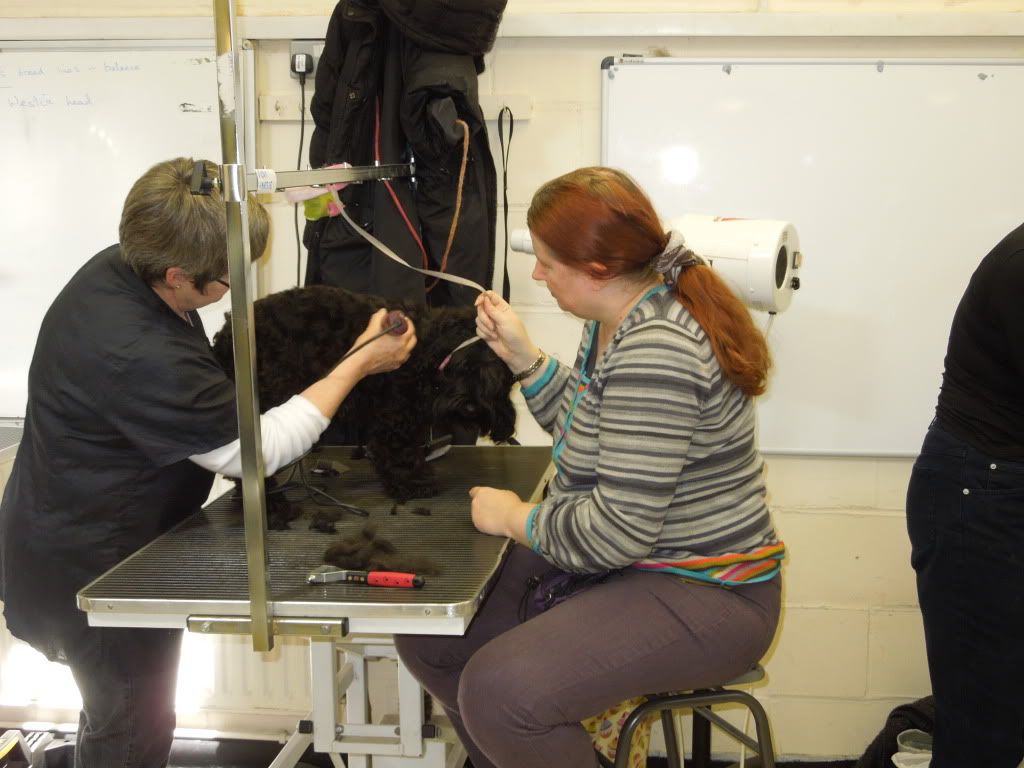 Well I can see fur on the table, but not much off the dog
Not Listening! This hoodie cuts out all noise !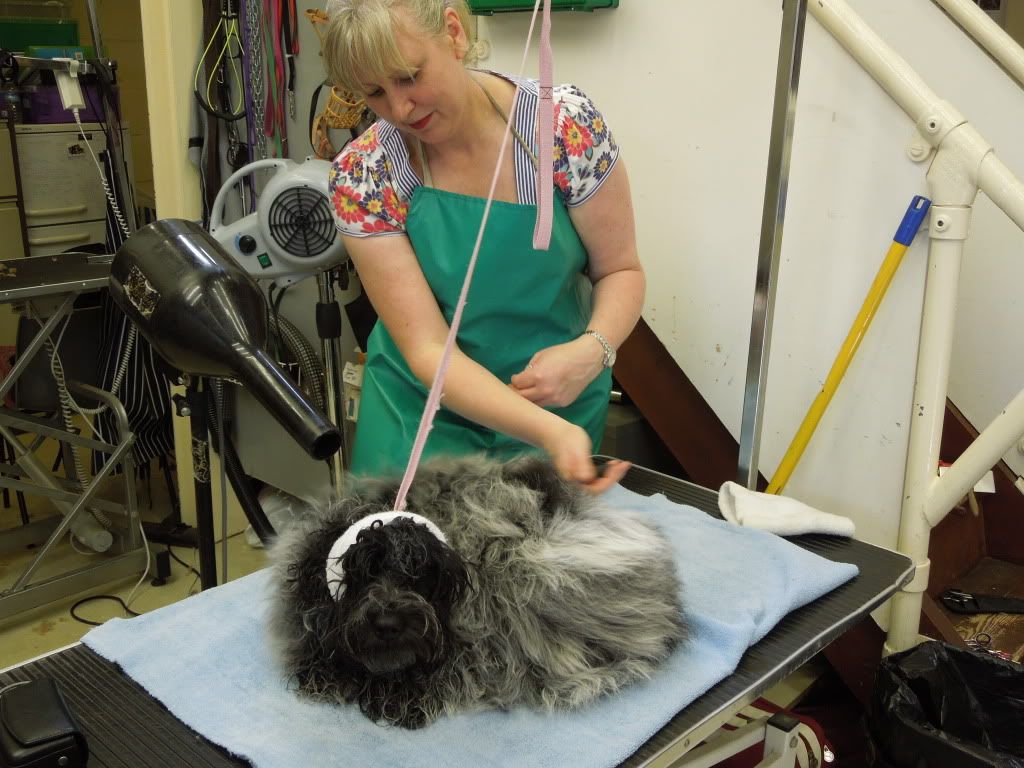 Hmm, now how can I hide these
Are you going to make another dog with that mum?
Now, where shall we begin?
Feeling fluffy !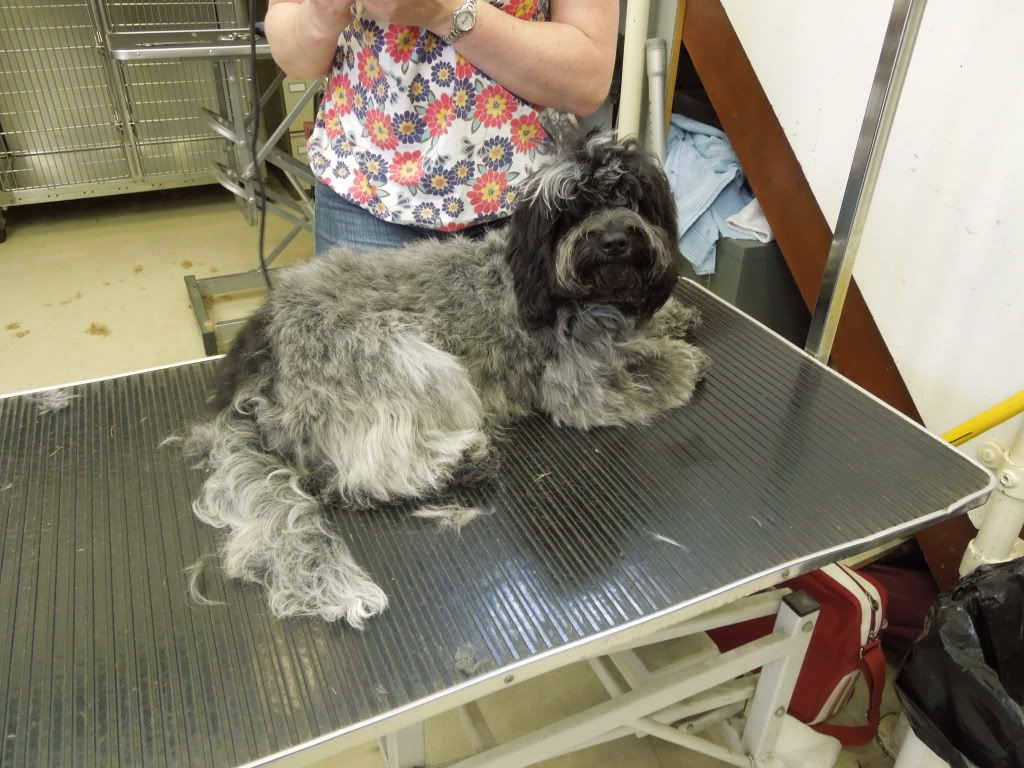 Look into my eyes. No Look at my teeth !
Brrr, bit chilly mum
Zzzzz, bored now
This is such hard work, think I'll take nap
Nearly finished
Now...just...this...little...bit. There !
Hmm, wonder if I can escape?