Discussion Starter
·
#1
·
It was the Hearing Dogs summer Fayre, it is basically a dog fest over 200 dogs, you name it the breed was there, and anything in between. Including a rather suspicious looking large scooby doo! along with all the Hearing Dogs and the new "in training puppies" it was great fun: Harley's eyes popped out of his head, he just didn't know which way to look for dogs and wanted to play with all of them. It was a great training oppotunity and eventually would come away from playing without pulling to go back which was great. Then of course there was all the people fuss he recieved and again at first he wanted to jump up all that paid him attention but in the end realised he must sit and stay sitting (or laying down) to be fussed. One time a little girl of two was brought over to stroke him however she was carrying a tiger teddy-yep Harley thought I'll have that!!! oops so once he released it the little girl and mummy and daddy continued to stroke him when the little girl shook tiger in front of him for him to have and giggled with delight when Harley shook it to death!!!
A smiling lurcher!
A 12 week cocker spaniel on his first trip out..not sure what Harley is whispering!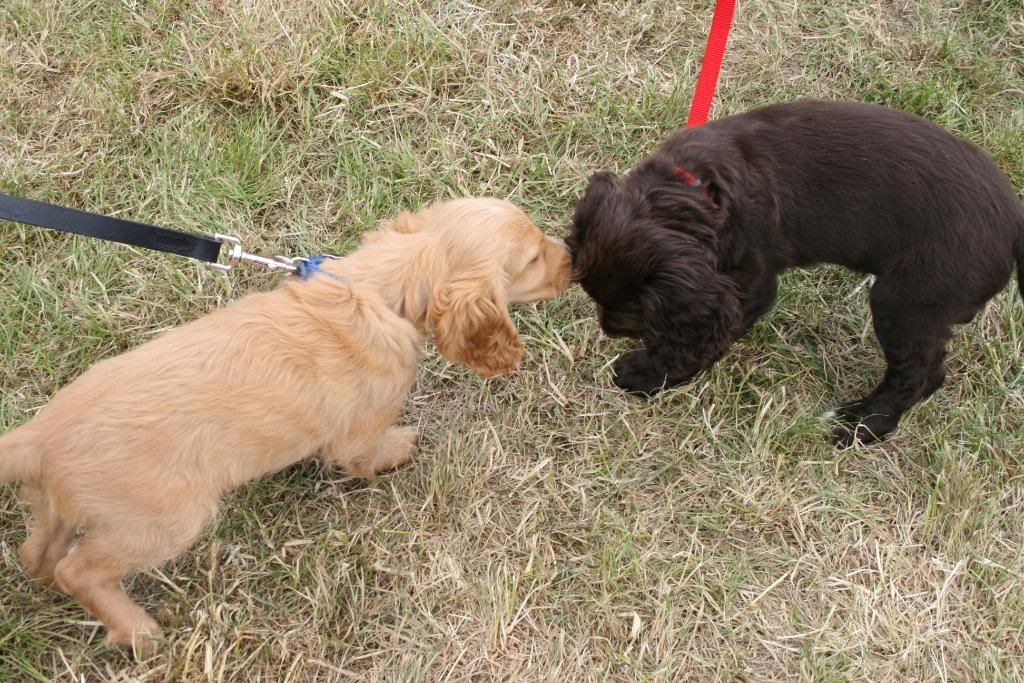 Joined by a Labrador
Two Spaniels two cockapoos trust Harley to look different haha all 12 weeks old
Excuse me Miss thats a bit personel!
ooooh Hello!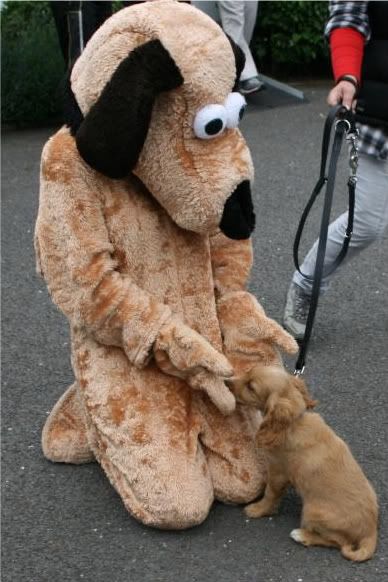 He's soft n cuddle
Refreshments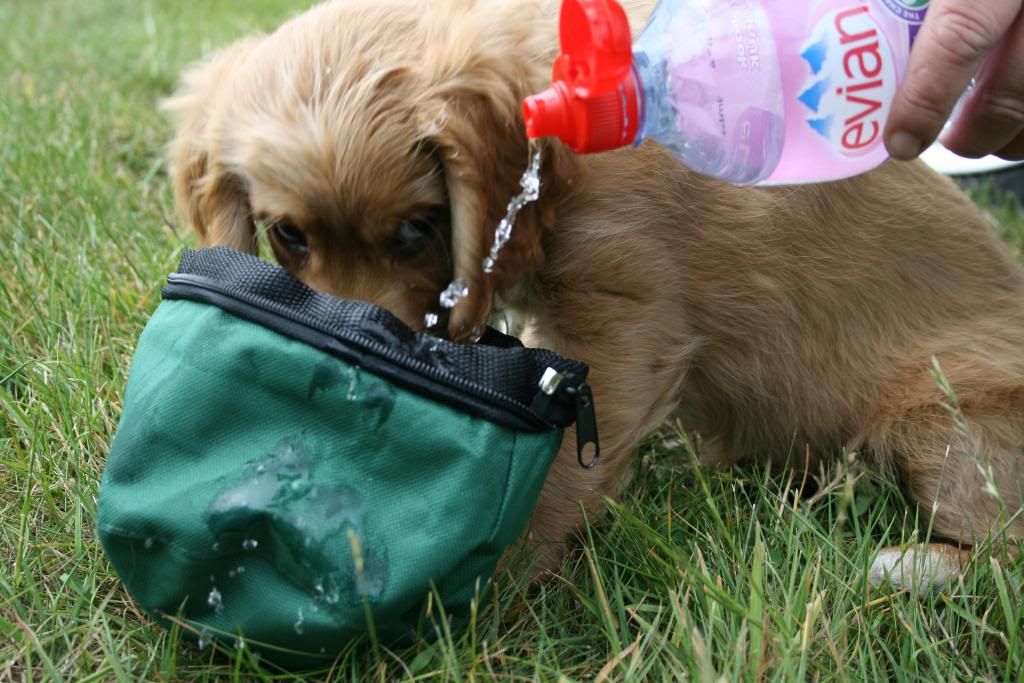 I love these shots!
Okay he really didnt need anymore toys but couldn't resist this large squeeky football!
Knackerd!! dreaming of dogs puppies and more dogs!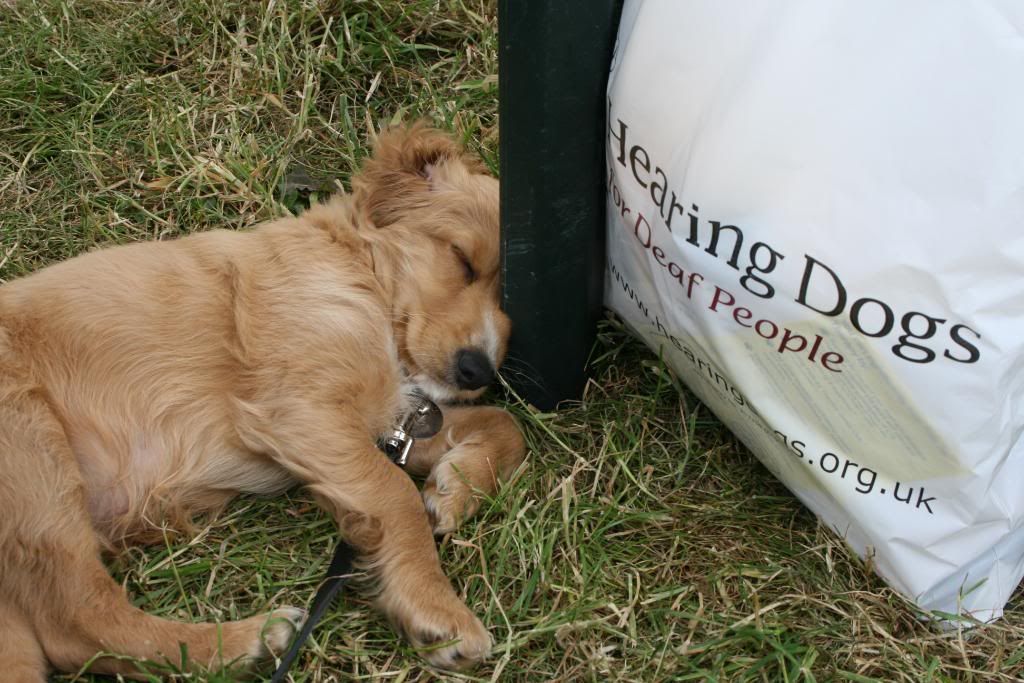 :ilmc: