Discussion Starter
·
#1
·
Well I got a nice surprise today. When we went to my mother in laws this morning we were met at the door by a little black cockapoo, my new puppy!
My hubby knew how devastated I was by Peppa mark I's breeder stopping us getting her so did some hunting himself. Found a little bitch in Newcastle, brought her up to his Mums, got her kennel cough vaccinated by our vet and surprised me with her today when the vaccine has taken effect so we brought her home to meet Mitzy. So meet Peppa mark II LOL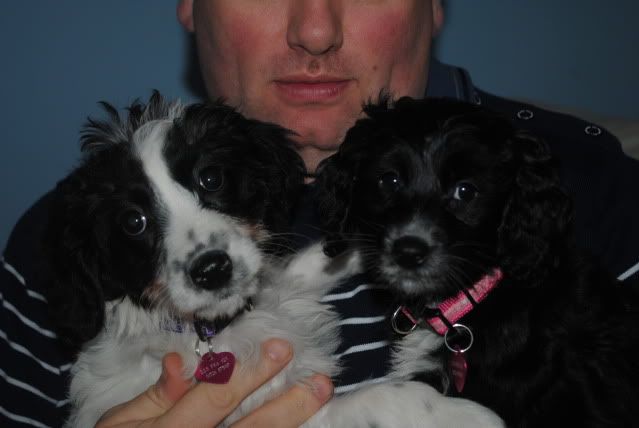 She is a english show cocker x minature poodle. Bred by a hobby breeder in her own home that had pra checks done on the stud. So hubby did pretty well. She was the smallest in the litter and a good bit smaller than Mitzy so I was a bit concerned that Mitzy might be too rough on her. Ha to that! The wee yin is a ninja pup..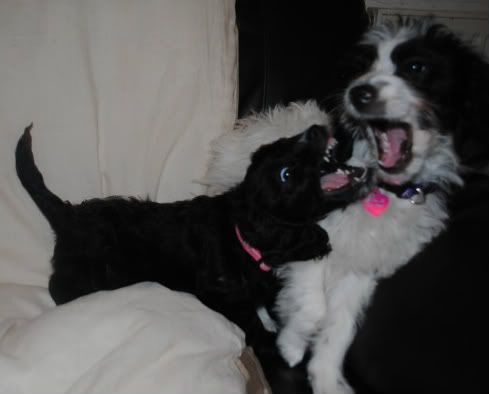 So just getting settled in today and at the moment Im using my netbook sitting on the couch with a pup snoring either side of me
Merry Christmas everyone!