Discussion Starter
·
#1
·
Here are a couple of photos that Sylvia (SYLML cockapoo) sent me today - Max is now just over 5 weeks old now.
His colour and markings have changed quite a lot since he was 3 weeks old. He still has a white chest, but the markings on his face have gone completely. Is this normal? I knew that his apperance would change a bit but not this much!
I'm going to visit him again at the weekend when he will be 6 weeks old, so I wonder what he will look like then!!
Max aged 5 weeks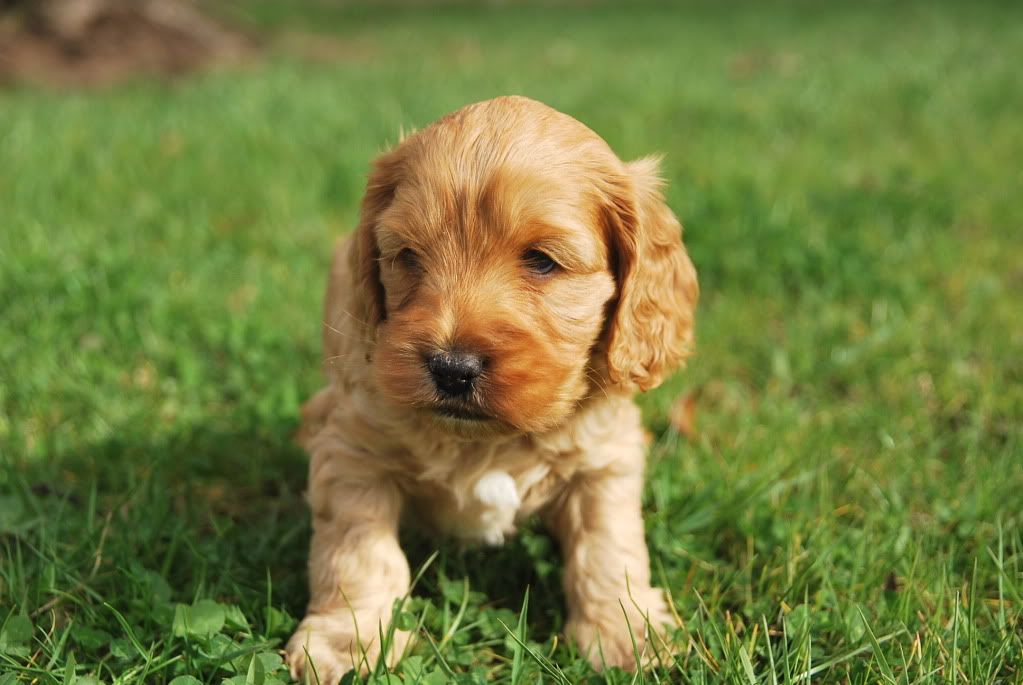 Max aged 3 weeks