Discussion Starter
·
#1
·
We are so very excited as only 8 days to go until we collect our little 'Hope' from sylvia over at Sylml...
I would like to say (as many other people have on here) how much this forum has helped us to find our perfect pup for us and prepare us for the madness ahead!
So many threads have helped us with information to help us make a well informed decision... It is such a lovely forum with so many friendly and helpful people so thank you! No doubt I will be on here asking for help and advice many times once she is home!!
She is going to be very well loved by me, hubby and our four children and we are hoping she will be very special and a big help towards our three year old boy who was diagnosed type 1 diabetic back in Sept last year... He struggles a lot with his levels and has many uncontrolable hypo's so we are hoping she will eventually be another pair of eyes looking for his symptoms (of which he rarely shows any) but even if she doesnt pick up on his hypo's we hope she will be a calming influence/distraction for him...
I have enclosed some of the photos from Sylvia so far... Can't wait to hold her again next week (eeeekk)
2 weeks old and my first hold/cuddle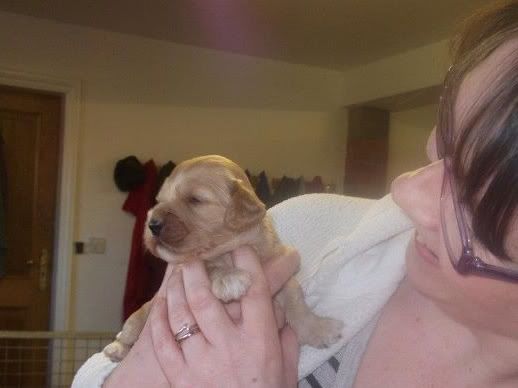 Around 4 weeks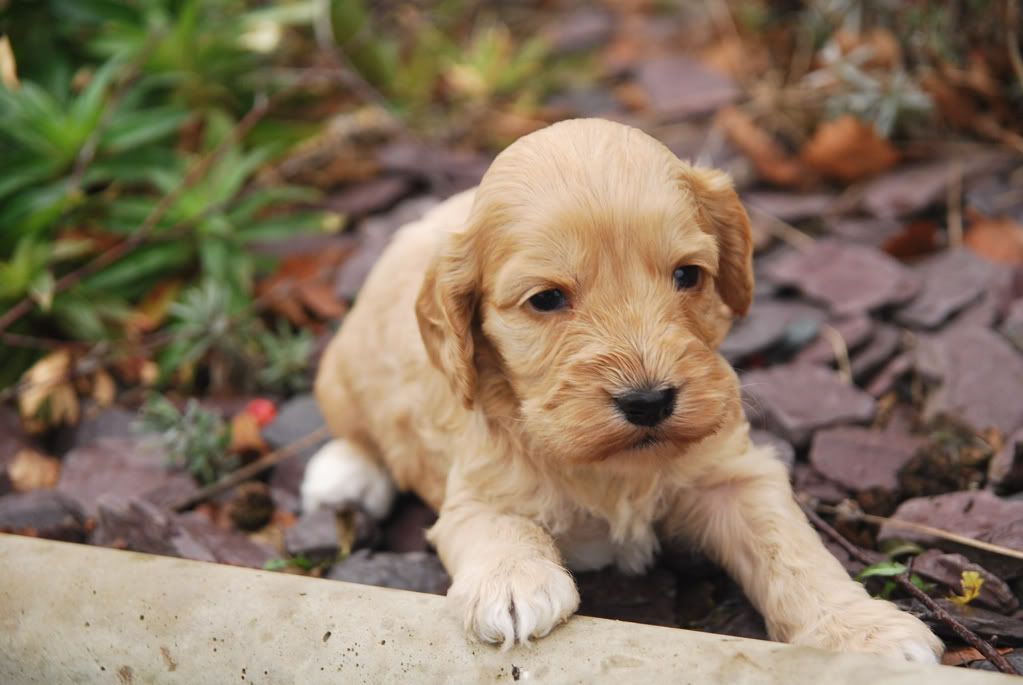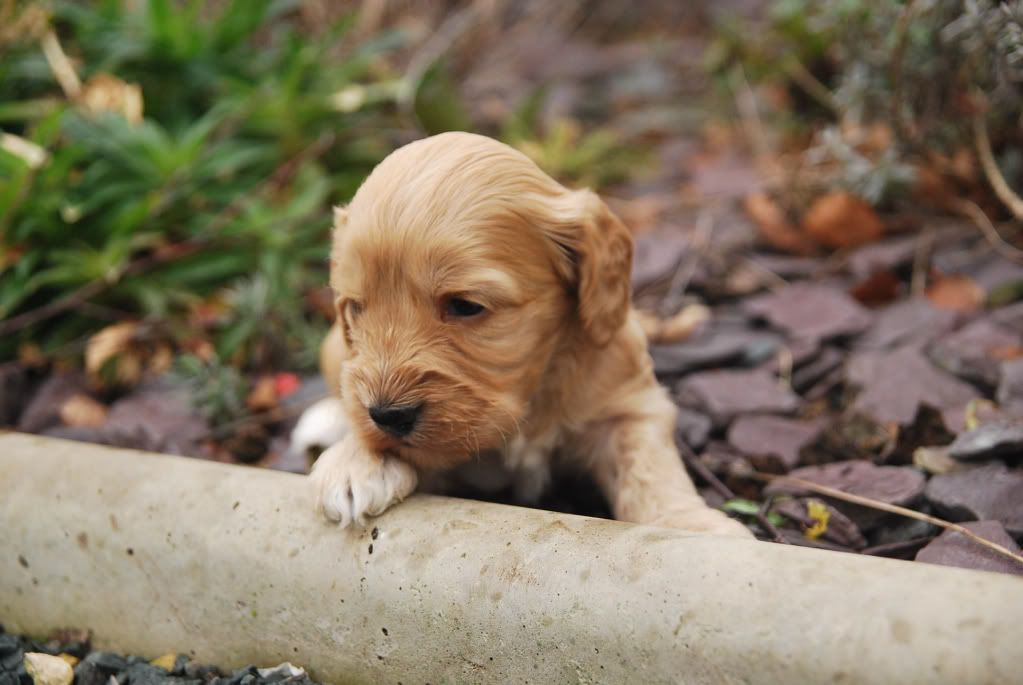 Just over 5 weeks