Discussion Starter
·
#1
·
Hey Everyone,
Hope I am not going overboard with the new puppy pics (is that even possible when they are just so cute?!)...
Here are some pics of Poppy's day today...
Playing with her new friend...
Then snoozing with her new friend...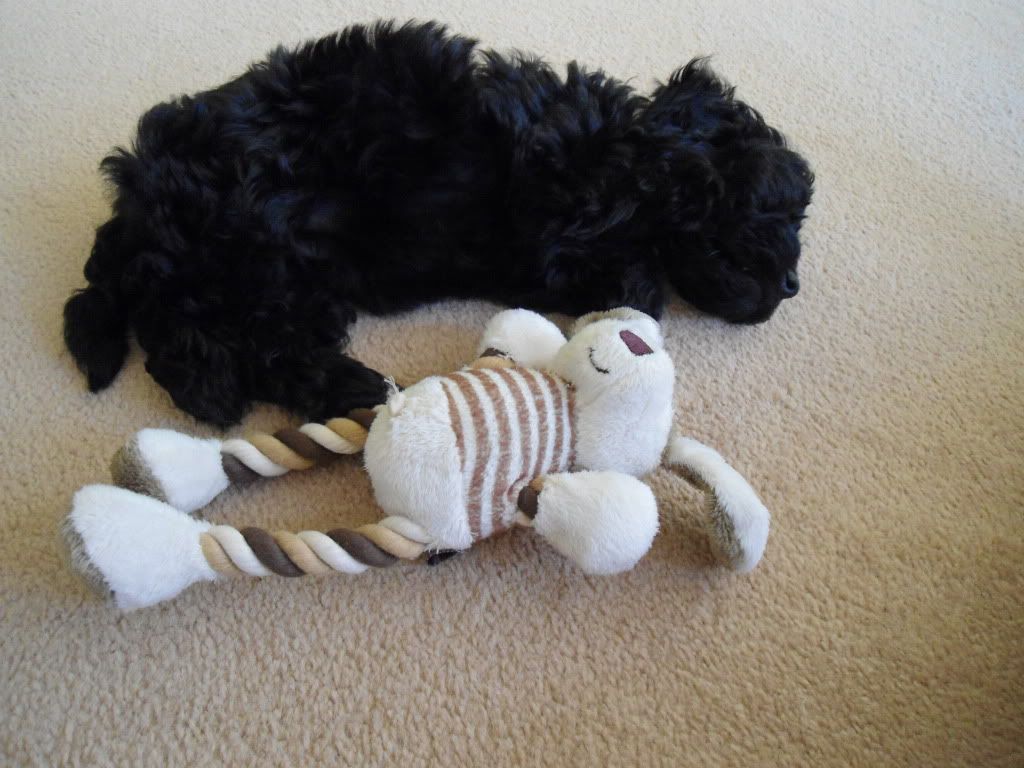 First introduction to a 'nylabone'...
and finally, trying to look innocent while trying to eat the camera!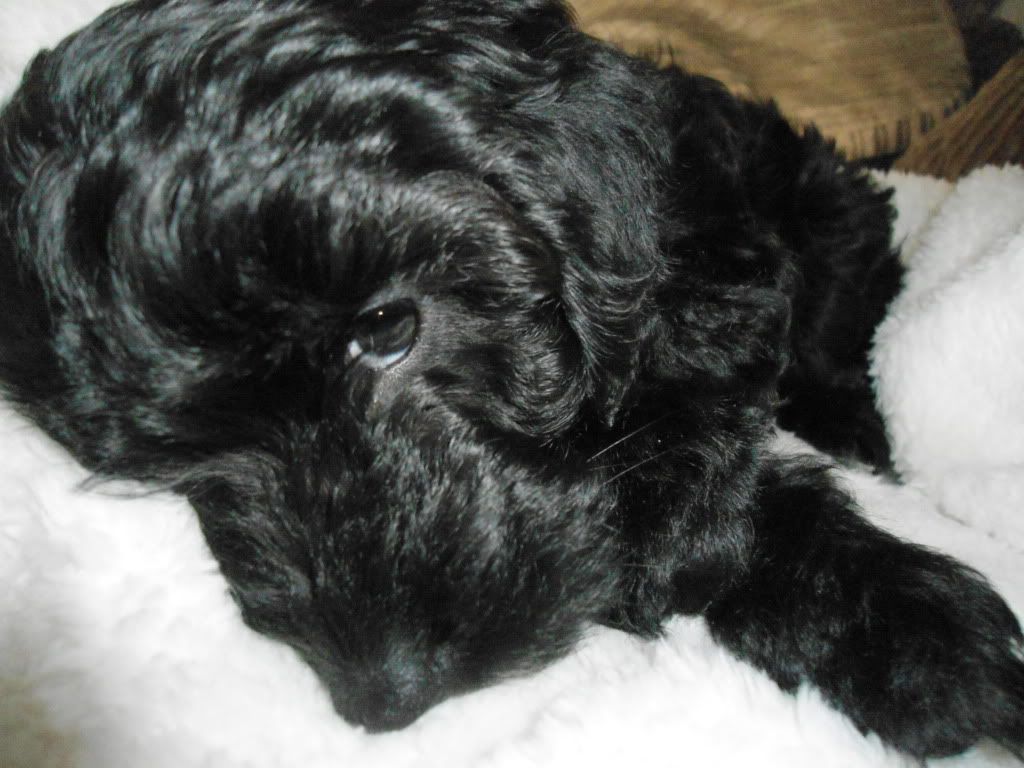 After keeping Poppy awake for over 2 hours last night despite probably 100 attempts from her to go to sleep! she slept silently for the first time (her third night with us) from 11pm-6am this morning. However, when I went down to take her out she was shaking with excitment and had a wee in her crate. I took her straight out still and she did her business and has been lovely and bubbly all day (still lots of napping!). However, when I checked her other blanket in her crate, it was also really damp from wee. I wonder if I am better waking her in the night even if she is asleep???
Annie and Poppy