Discussion Starter
·
#1
·
We took Nell and flo out to the track and field where we take flo.
It was really really muddy and whereas flo steps around the puddles Nell , we discovered just ploughs through them haha.
It's quite a distance so we didn't really know how far we should let her walk??
But the plan was to carry her til we get to the field then let her down for a walk but she had other plans and jumped out of my mums arms and chased after flo.
Here are a few pictures (well alot if pictures actually)
We were concerned she would get cold so put one if flo's old, smaller coats on her which of course buried her lol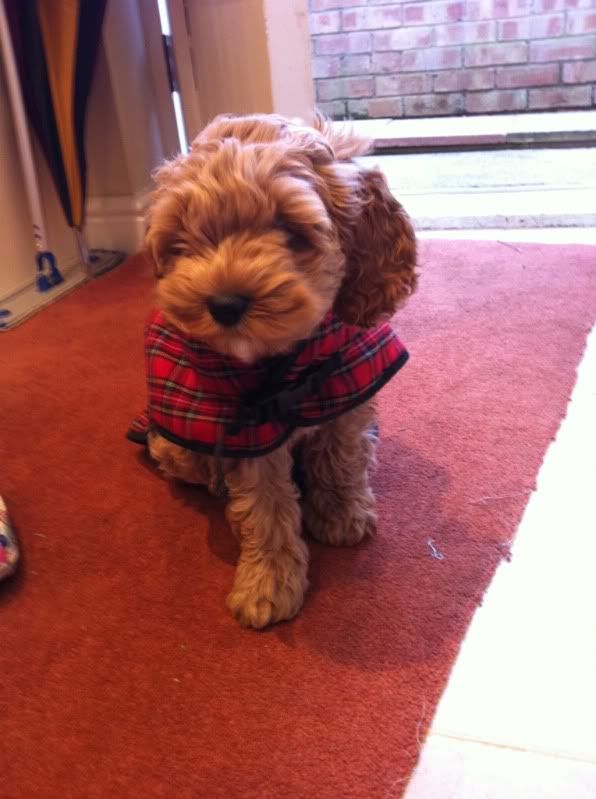 But it kept falling off coz it was too big so we gave up on that...