Discussion Starter
·
#1
·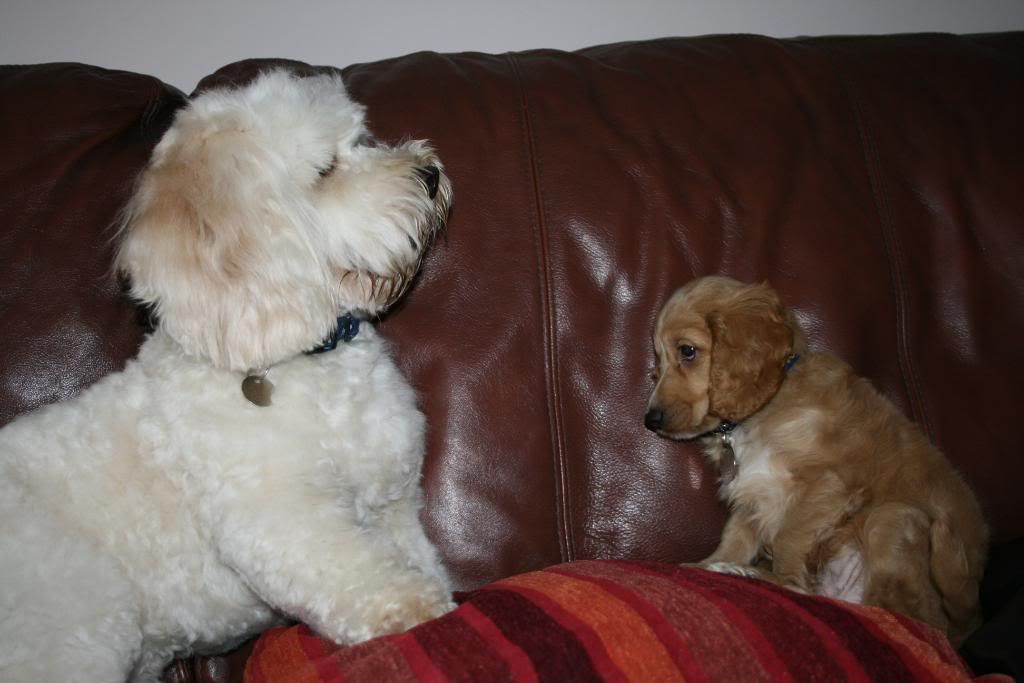 This is Harley at 8.5 weeks with my friends cockerppoo Ronnie they have become firm friends and adore eachother but I took this photo and it makes me laugh everytime I look at it and it really looks like Ronnie is advising him on how to be a cheeky monkey, so for fun add your captions at what you think Ronnie is saying to Harley:
I think he is advising him on how to dig holes......they were in the garden today and left for no more than two minutes and when I looked out they were sat there covered up to their knees in mud with black faces and filthy tums! so I think it goes something like this:
Now squirt listen this is how you dig a hole!
1. Find nice area of mud
2. sniff said mud to make sure its suitable to get filthy!
3. Dig like mad as fast as you can
4. Then roll around in it making sure ones body is good and grubby
5. Finally if you hear your name HIDE!!!!!