Discussion Starter
·
#1
·
Hello Everyone,
Poppy has been with us a week tomorrow, I don't know where that week has gone but it has been amazing. We are absolutely shattered but totally in love with Poppy and she is doing so so well.
She is still sleeping through the night from 11pm-6am without a peep, and is so playful and lovely and can now do 'sit' and 'paw' to perfection, even without treats!
A few accidents inside but mainly due to naughty mummy and daddy not noticing that she hadn't been whilst we had been out in the garden!
Here are a few photos from today...
THE MOST uncomfortable sleeping position ever?!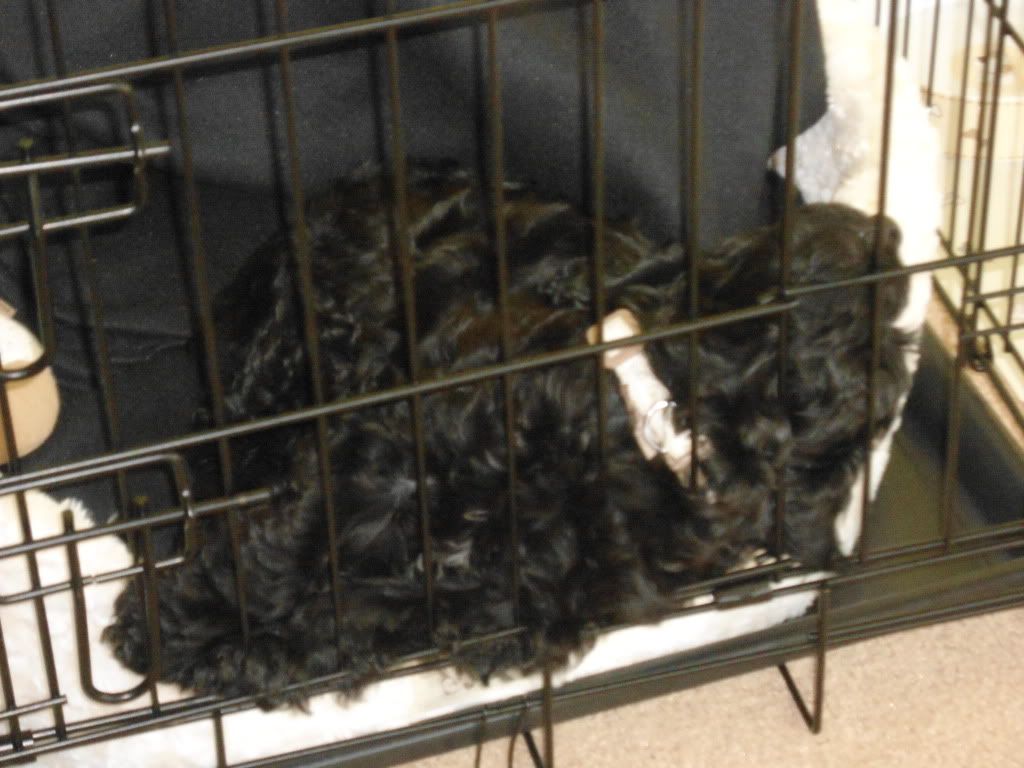 Poppy vs Icecube (the icecube didn't stand a chance!)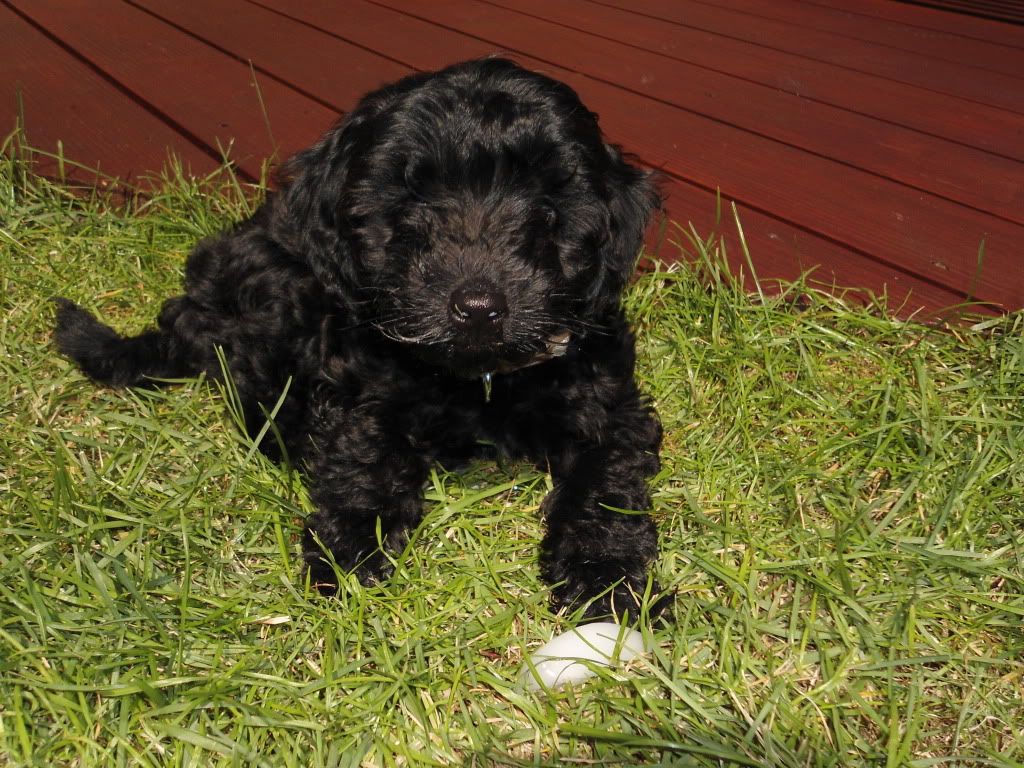 Play time in the garden...
and more playtime with icecube!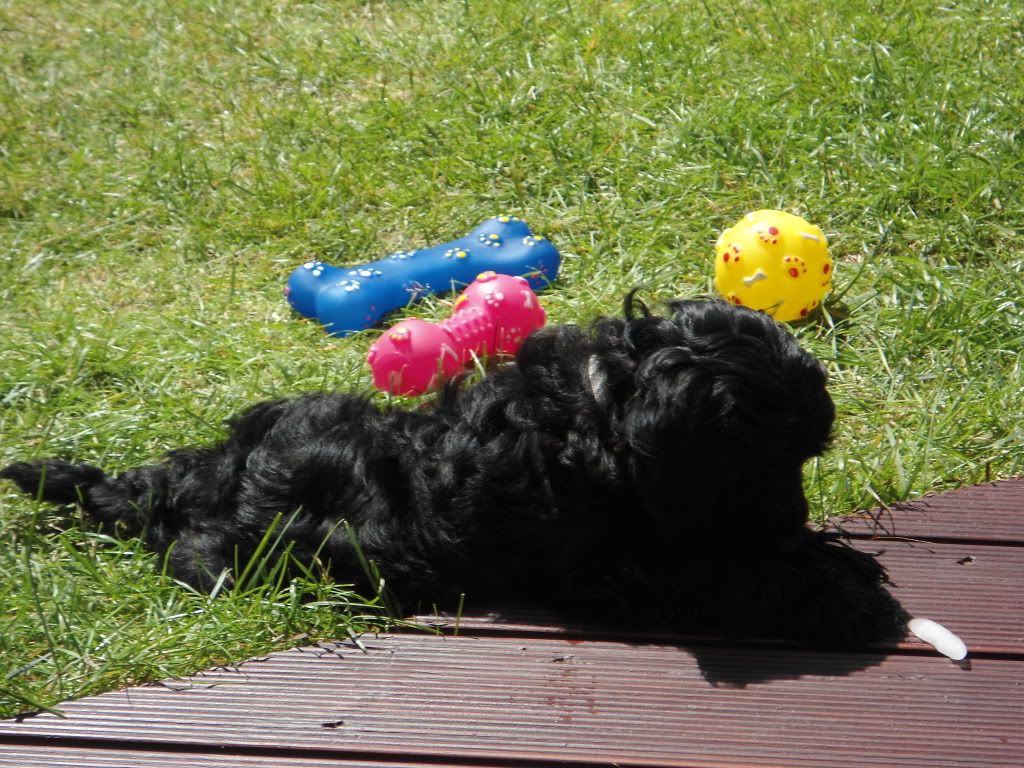 WOW it has been so so hot today we can't wait until Poppy is able to go out for walkies!
Hope everyone has a nice weekend,
Annie and a big woof from little Poppy