Discussion Starter
·
#1
·
Hello Everyone
I have no idea where the last 5 weeks have gone but Poppy is 12 weeks old today!
We are totally and utterly in love with her and she is just brilliant in every way (not biased at all!!!)
She is doing tricks nicely with and without food: sit, down, paw, roll over and twist. She is getting there with come, stay and 'bang' but not quite got them yet!
Loving her walks and meeting new people (she still does a little piddle every time she meets someone new and still can't control herself she just wriggles and jumps with excitment!)
She is also really enjoying her 'kong'. This has been a godsend for keeping her entertained a bit longer than most toys (it usually takes her an hour to finish with a few barks if she can't quite get to the bottom!). We are alternating days so that she has frozen kong with peanut butter and treats some days and then just dry treats in it on the other days. I would HIGHLY recommend this for anyone who is looking to actually get something around the house/work done without pup around their feet!!! Poppy has the smallest size, puppy small, and so it only fits up to 10g of food in but I think this is great as it seems to her like an hour of eating/rewards/playing but is only 10g, great
She is also sleeping amazingly from 8pm-7am (or whenever we get up) every night, without a sound, and not wetting her bed!
So any way, enough of me saying how amazing she is!!!
Here are some photos from the last week or so...
Over 20 toys to chose from, but Poppy choses to play with the pillow section of her bed!
Poppy and 'her' flipflop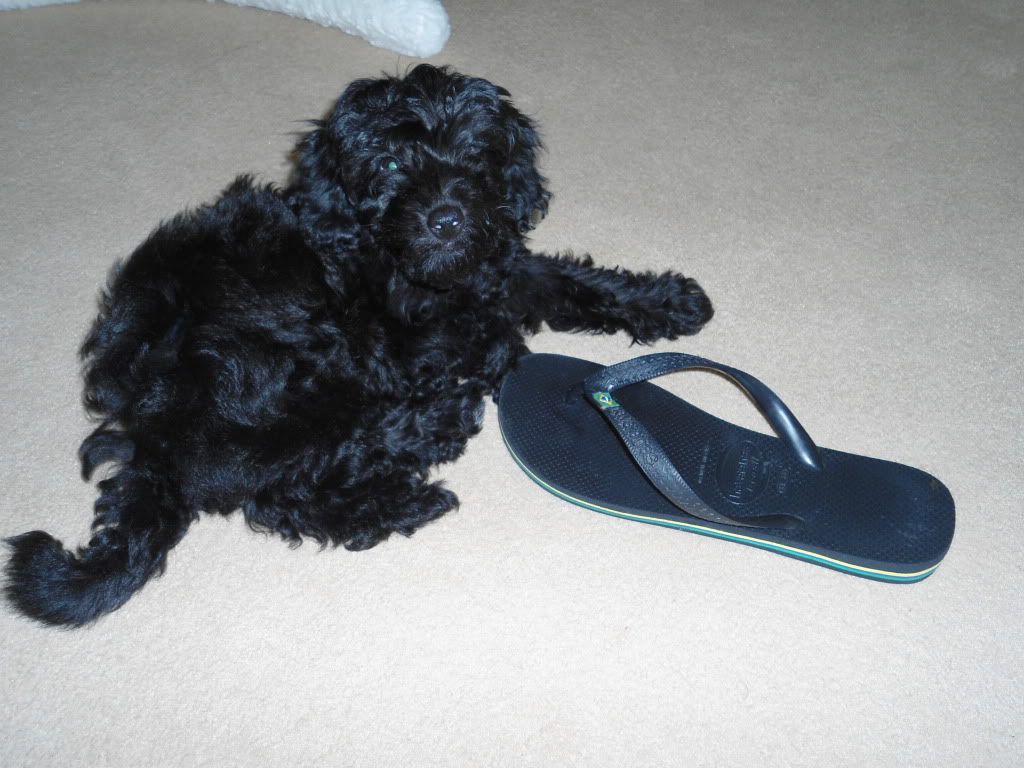 Looking very innocent playing with her little bear that should be attached to a blanket but has suspiciously been left in the garden!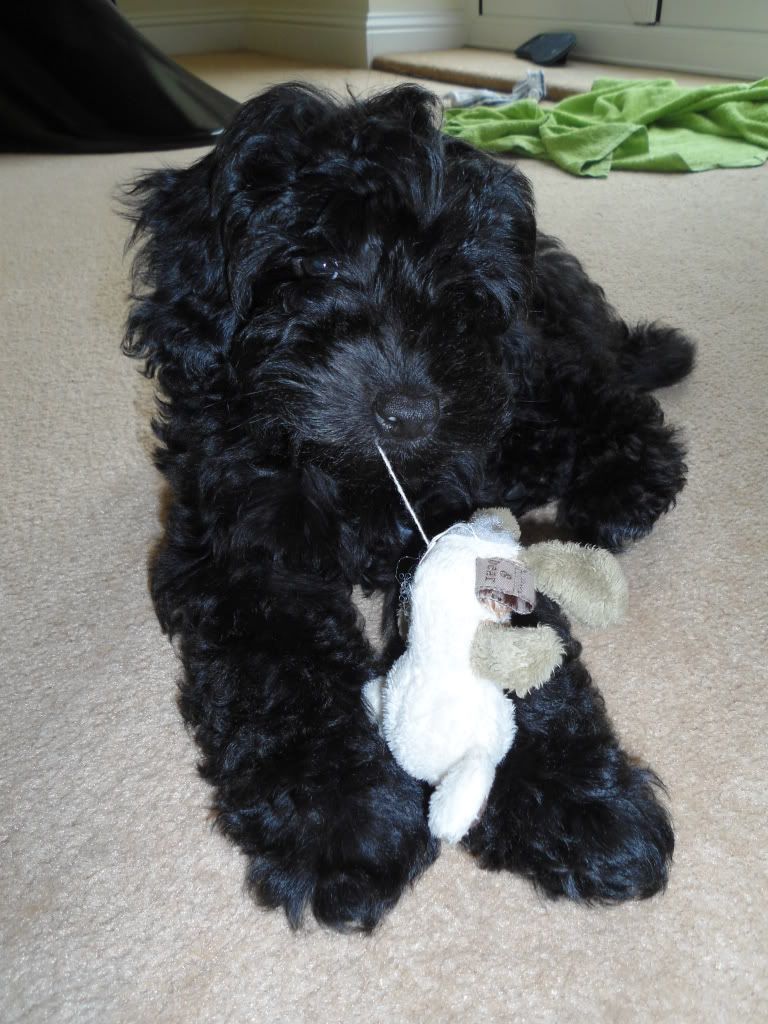 I think I'll take my ball outside to the garden...
Poppy 11 weeks old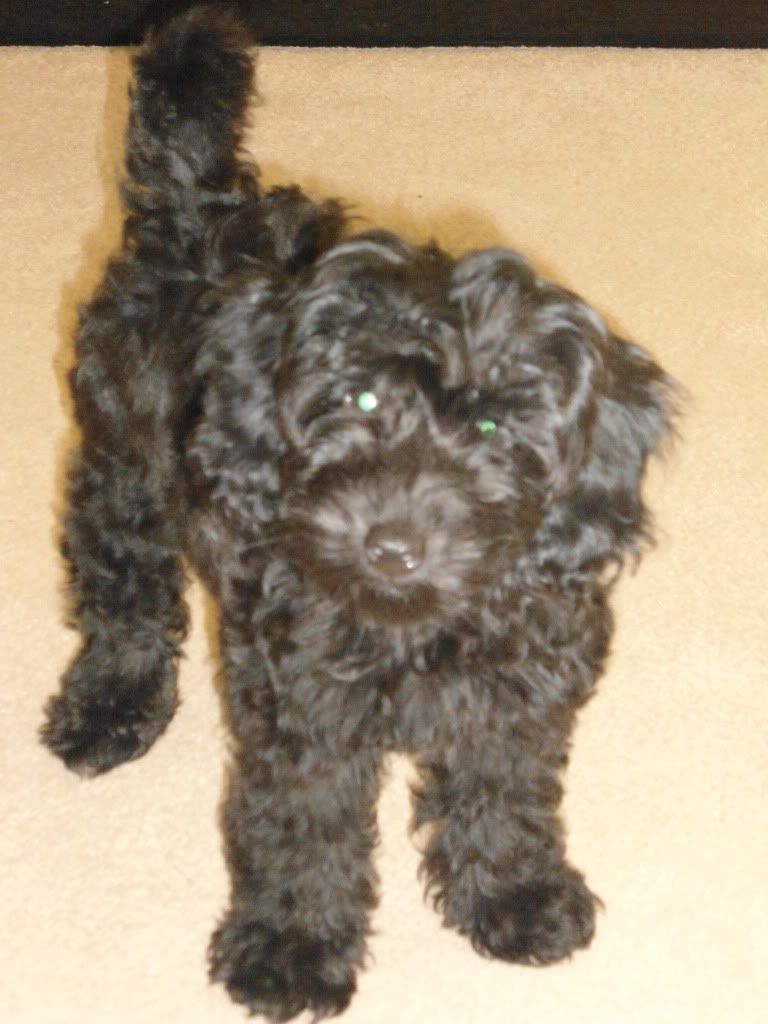 and finally, Poppy helping with the ironing!
We're off to weigh and worm at the vets later and I am expecting a big weight gain from 10 weeks when she was 2kg, she is growing so so much!
Annie and Poppy