Discussion Starter
·
#1
·
Hi Everyone,
This is my second post here on the forum. Micki is now 12 weeks old!!! We took him to his first vet visit on January 6, 2012, and we received a bit of bad news (non-life threatening). Micki has ear mites. I had a feeling, though, that something was wrong with him because he scratched constantly!!! Before I took him in, I thought he had fleas...I never suspected ear mites. We have been treating him since his visit, and he is doing much better with the scratching.
I have tried to contact the breeder to no avail. I am going to keep calling though. I simply want to inform her that before she sells the rest of the litter, she should treat the puppies; I think it's unfair to buyers. At any rate, Micki was 5 lbs at his visit, but since then, he has seemed to pick up weight (great!). I have him on Blue Buffalo Wilderness for Puppies (Chicken). He seems to like it.
Here are pics of Micki as of 1/4/2012.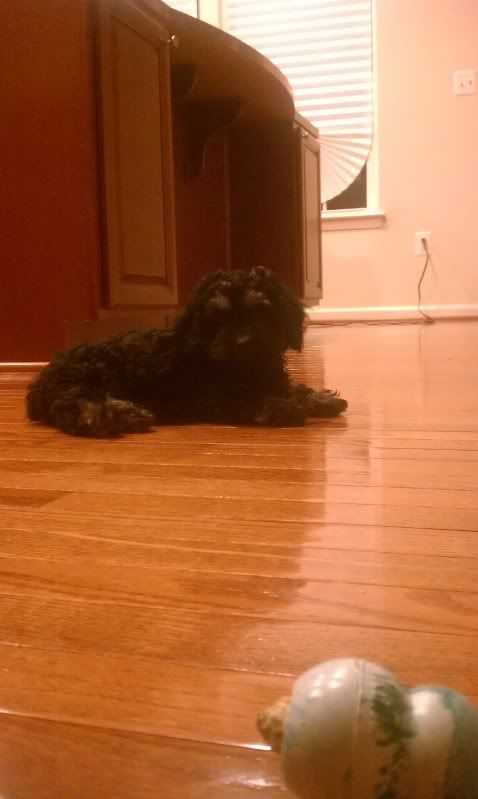 Here he is this past Friday 1/13/12 (after I put some medicine in his ear):