I am the founder of a facebook group called 'Release the Hounds' - we are working on spreading the word about the horrors of puppy factories. Sadly, a new puppy factory has been granted permission to open close to my home town so we have been holding regular rallies and events to show our dissaproval. We coincided our event at the proposed site with an easter theme giving away prizes for the best doggy easter costumes etc. We also encouraged people to design banners to hang at the site of the puppy factory, we had some very creative banners! It was a great turn out with over 100 people and their dogs attending. Here are some photos of the day...
An example of some of the creative banners hanging on the fence line...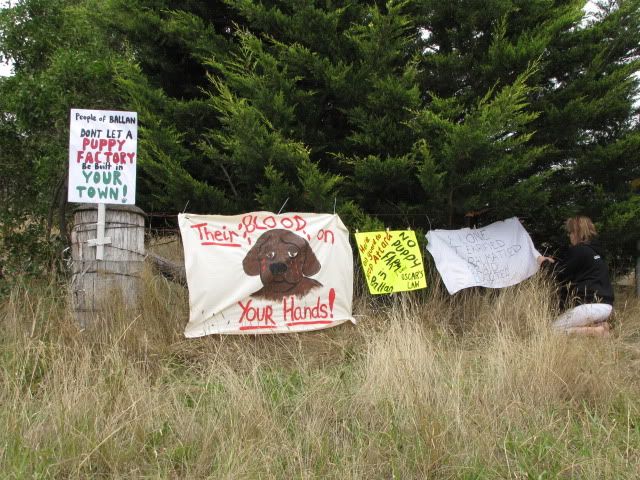 Ruben dressed in his Release the Hounds doggy shirt decorated with easter chickens...see the one on his head!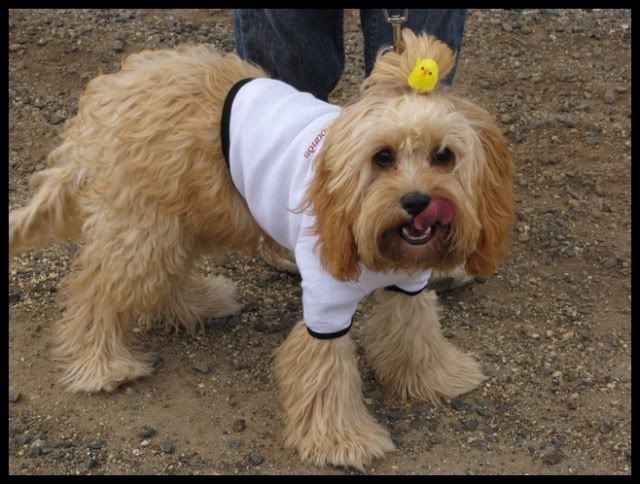 Here he is with his half sister Indy...
And finally a photo of myself, on the left with Ruben and my best friend Lee with Indy. We had use of some props such as this cage which made a powerful statement..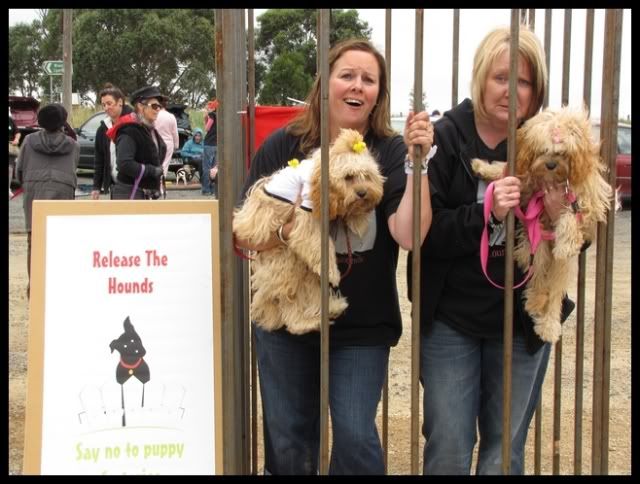 Join our group on facebook to see more pics and details on our progress.
https://www.facebook.com/groups/145278578903540/