Discussion Starter
·
#1
·
Ruby has been to the groomers today... she has been to the same lady for the last 3 or 4 grooms has has always come back looking lovely. Today however she has cut her way shorter than ever before and it was a real shock when I picked her up. I like the shaggy look all over, with just a trim and a tidy up.
I thought the groomer knew the style I liked and nodded in all the right places when I was describing what I wanted. I know it will grow back and is probably not a bad thing to have a good clip every once in a while but it is just a shock... she looks totally different. Still cute but not the style I like. Here is a pic before andf after!
before:
after: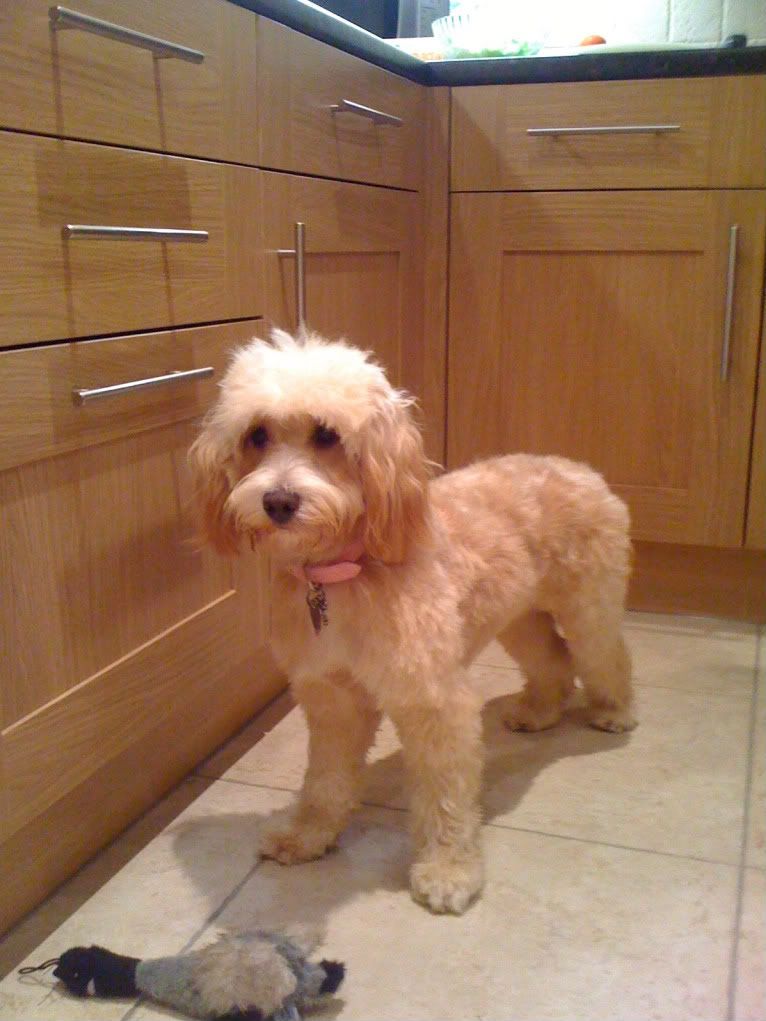 Maybe I am being dramatic but I know what I like... still I left the groomers saying 'thanks, she looks lovely'..... I'm so two faced!
J