Discussion Starter
·
#1
·
I am so excited... The weekend was spent getting ready for our second cockapoo! I will be picking up cockapoo number two on Friday and I can hardly wait!
The little beauty I am collecting is Ruby's full Sister from her Mum's next litter. She is black, has a white chest and feet and ginger eyebrows! So not sure if that makes her a tri colour or phantom! Either way she is a beaut!
My breeder is a great friend of mine so I have been visiting her from day one, her parents are both DNA and BVA tested, hip scored and have the best temprements... we go on loads of pack walks... Mum, Dad and Daughter Rubes!
The new arrival will be called Daisy... after lots of discussion and indicision, Ruby finally decided the name! We wrote our shortlist of 3 names on seperate bits of paper, each placed on the floor with a treat on top. Then we let Rubes go and the one she chose first would be the name! It was such a laugh when she chose, we were all routing for the names we wanted.
Here she is...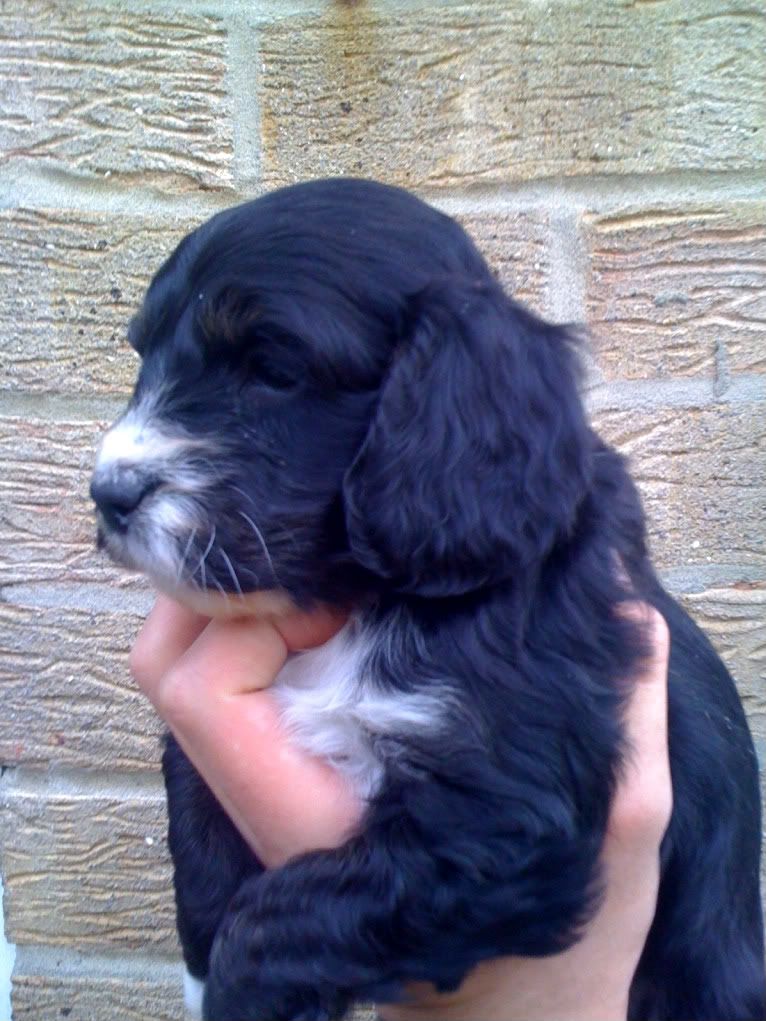 J