Hello everyone. I'm Enneirda and I hail from texas.
I own one cockapoo, her name is Shy'lo. She just turned a year last fed 9, but still acts like a 6 month old. She is a black and white ticked, and largely favors her poodle side. She is 13 tall, 13 1/2 long, and 13 pounds.
She has been in beginner & intermediate ob, and is going to graduate beginner agility class next tuesday. She is cocky, sarcastic, and a true drama queen. She loves to train and can focus like no dog I've owned (though granted, I have only owned two) and believes herself to be a cheetah, lucky she also loves to run back to me. She is a little of a bully to her father, but is a good dog at heart. (I think) We've working on her barking and leash pulling, and though I often sigh, in true I'm quite proud of her.
Here she is at only two weeks.
With her dad at three weeks.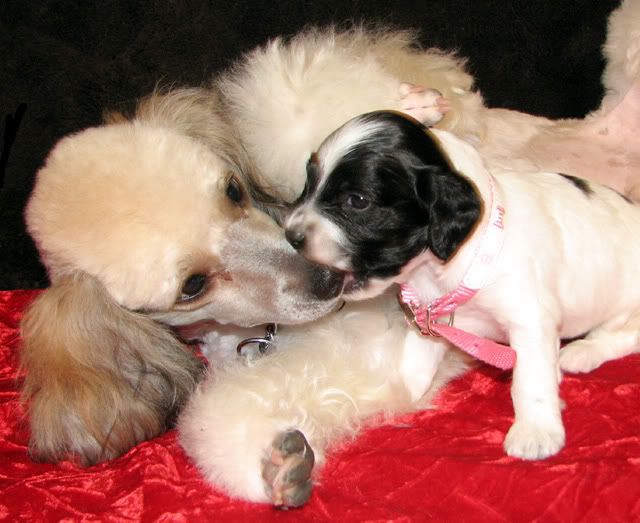 Beautiful puppy eyes, Seven weeks.
Five months.
Posing on the hood. (she climbs as good as any cat)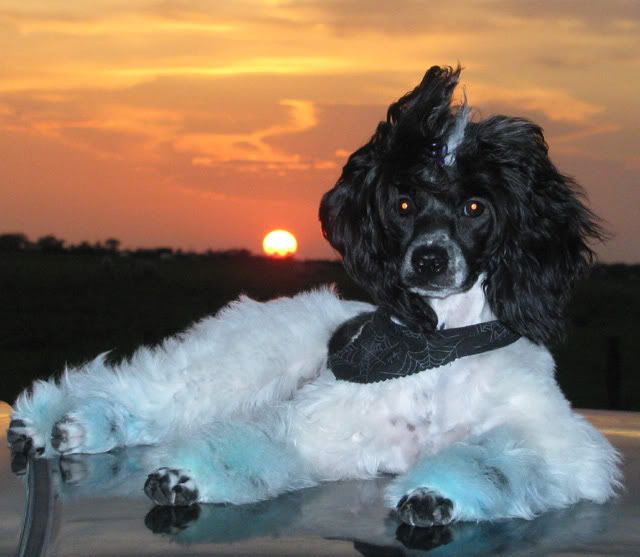 Graduating from class.
Grinning after a good park run.
Taking a walk at eleven months.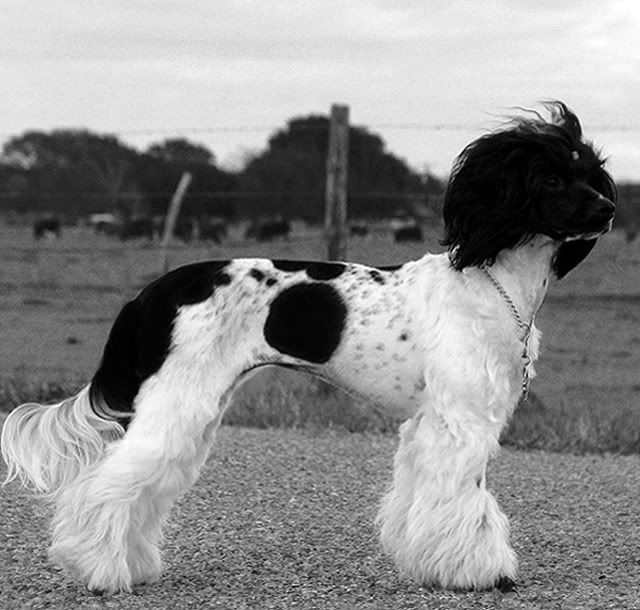 Evil smirk.
Photo shoot at a year.