Discussion Starter
·
#1
·
Hello, long time no see! I just thought I'd take a sneaky look back at the forum and see what's going on and let you see some up to date pics of Rosie - I think you might be surprised at one of them!
Rosie a couple of weeks ago:
Rosie after her adult coat kicked in and she got matted beyond belief, so we took her off to the groomers:
And Rosie being nosy yesterday: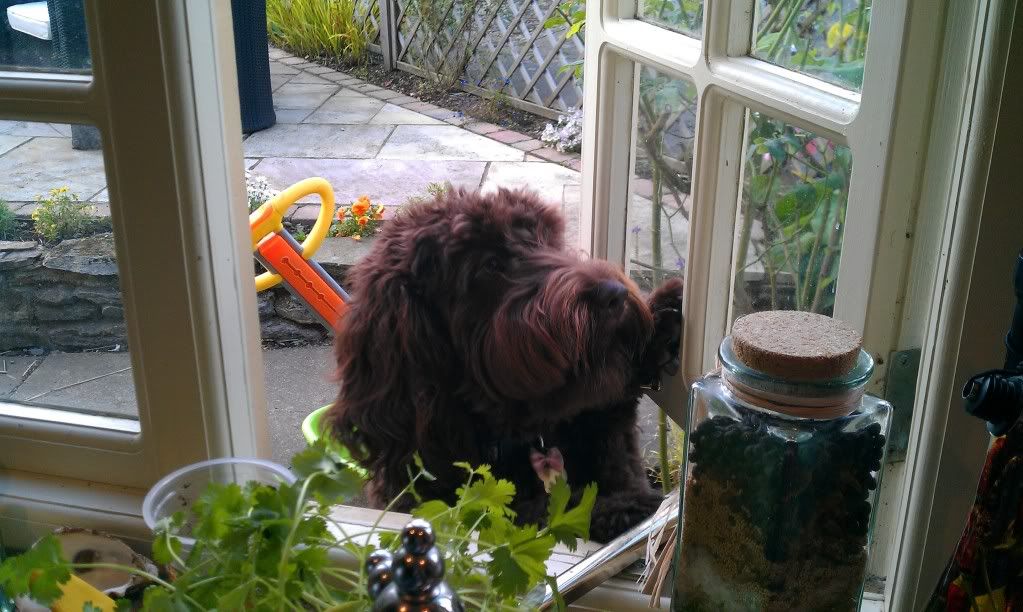 We got told off by the groomers - she was so matted. I am quite liking the new look though, even though she's lost the red tone as I thought she might. It's still there on her face though. And you can see a lot more grey now! What an old lady at 9 months.
Anyway, I hope everyone's doing well and I'll be back for more once I've got my exam out of the way next month.
Love
Louise and Rosie x