Discussion Starter
·
#1
·
Me and Buddy went to the woods on Tuesday with Treacle and Clyde and it wasnt till today i noticed Buddy had brought a vistor back with him!!!
At first i thought it was a sweet (tick tack) stuck to his fur but thank god i didnt just try and pull it i thought id best check it first ,on closer inspection it did look like a tick tack (creamy white colour) but i was still unsure and as Buddy needed to go to the vets to be weighed for his worming tablet i got them to check and they pulled it out .
I didnt realise they looked like that and i toke a picture to show hubbie in case Buddy ever got another one so here it is it was on his face close to his eye,not a great picture but you can see its white.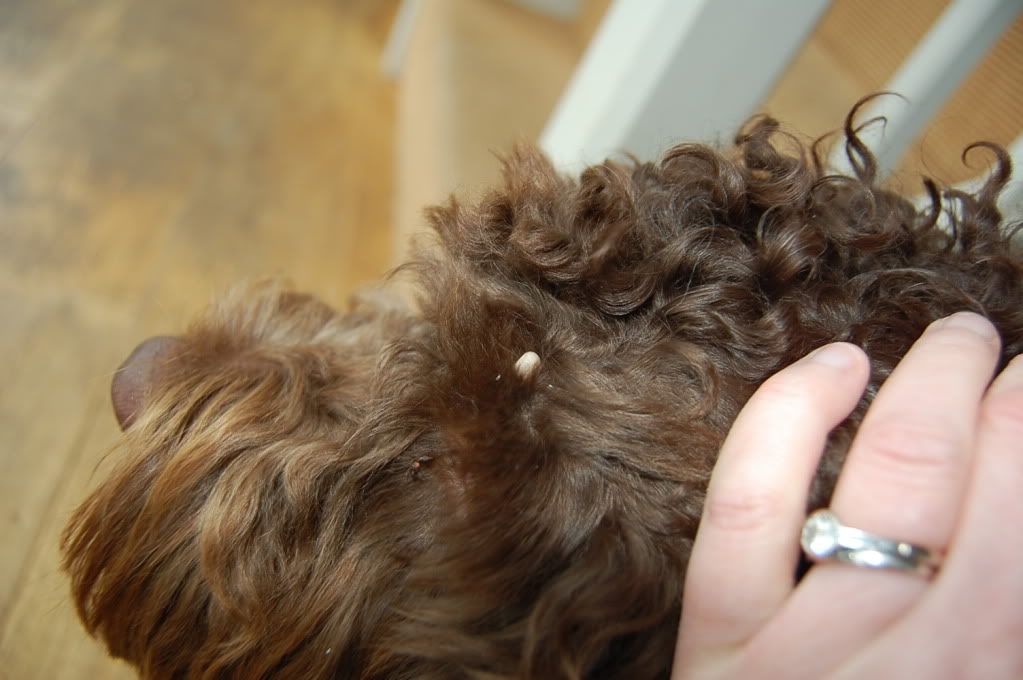 Must say its put me off my dinner yuck!